Images are integral to the digital media. As every business is adopting digitization, digital media has become the most critical aspect for businesses to grow. Many companies use the website and various social media to communicate with their audience and advertise their products and services. Companies also make online catalogues and showcase their products to their target consumers. Image processing services help the companies in converting the product images into professional catalogues exhibiting the key features and benefits of the products. Outsourcing has created new opportunities in business as innovative techniques and customer-focused solutions help in promoting business skill. Similarly, when companies outsource image processing there are many challenges which can be overcome while focusing on their core business. Below mentioned are the benefits of outsourcing image processing services to India: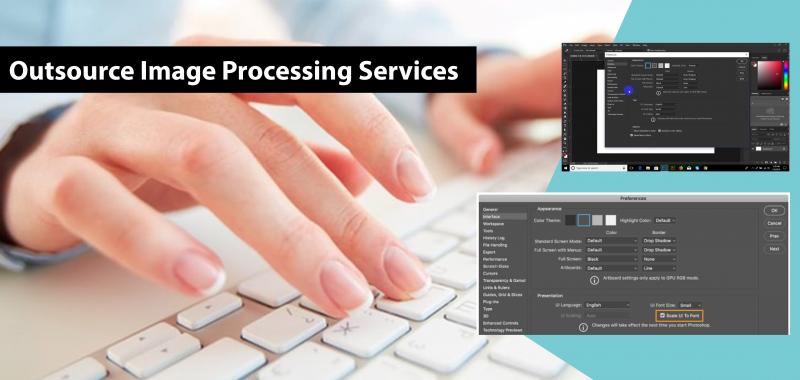 Customized Image processing solution
If the task of image processing service is outsourced to a competent company, customized solutions can be availed by the business. As every business is not equipped with the manpower and skills to carry out different types of digital and print image processing, the service provider follows the business requirements and provides solutions accordingly.
Image processing types
Image, be it for a digital or print media, has to go through a number of processes such as image enhancement, editing, background editing and restoration, color correction, masking, conversion etc. These processing techniques require cutting-edge technology which is offered as a package if the companies outsource image processing services to India. The primary reason behind this is the skilled workforce in India which demonstrates the expertise to employ cutting-edge technology and provide quality results.
Cost-effective
Instead of investing in resources and setting up an in-house image processing unit, the work can be delegated to a skilled service provider. This way, any risks involved in the work is eliminated while the company also saves on effort, time, and money. Companies could search for the service providers and choose the basis for their requirements.
Use of Latest Technology
Most of the service providers have access to the latest technology and tools for image processing. They will have the resources to resolve every kind of issue as this is their core business. The company may not be even aware of such evolutionary software and solutions as the manpower would be focused on their core business. In such a situation, outsourcing to India works out as the apt solution.
Quality and Security
Once the image processing is outsourced, the information is kept confidential and the images are uploaded or downloaded using a secure server. Strict quality assurance process will be in place to provide quality images.
Skilled professionals
Work will be done by experts who are trained to use the latest tools and different types of image processing techniques. The outcome of image processing service is accurate, creative and quick.
By outsourcing image processing services to a competent service provider, a company's workload reduces which results in rapid growth and production with a higher quality level. It will help the business achieve its goals without worrying about the nitty-gritties of image processing which will help in a competitive market.