Document scanning services have become an important part of businesses in all industries. Every business will deal with many documents every day in terms of lease agreements, invoices, vendor agreements, employee contracts etc. Document scanning outsourcing is a feasible way to manage these physical documents converted into digital format. Companies that are not familiar with document scanning services have to face two major questions – Why do you need one and How to choose a reliable document scanning service provider. Here are some insights into both these questions: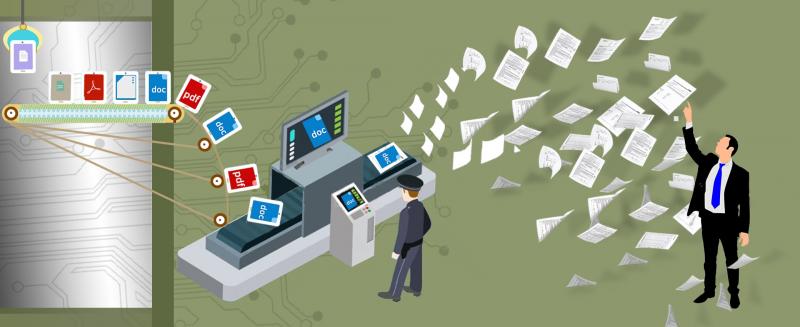 Why do you Need Document Scanning Services?
Physical documents are very difficult to manage and maintain. Over time, they occupy a considerable amount of storage space which is an expensive issue when it comes to offices. Once you have piles of files and folders in physical form to manage, you need separate storage spaces and organizers to manage these documents. This adds to your stationary overheads. In spite of all these, the physical documents need to be sorted and stored such that information can be accessed later when required. Over time, papers tend to get dilapidated which destroys valuable information. Moreover, searching through thousands of files to retrieve a small piece of information is very difficult and may take days if not weeks. That's enough reason to opt for digitization of documents with the help of a BPO Company India specializing in document scanning services.
How to choose the right Document Scanning Services for your business?
Since the 'Why' part is very clear, you need to now understand how to choose the right document scanning service provider for your business. First you need to figure out whether you will need the services for one-time or long-term. For businesses adopting automation technology for the first time, they may have a huge backlog of documents to be scanned and digitized. Some others might require these services regularly. Some businesses may require document scanning services only once in a while; say once in a month or so. Whatever be your requirement, outsourcing document scanning to Offshore scanning Services is a feasible way of managing this process efficiently.
Reputation and Experience of the Outsourcing Firm
The very first aspect to consider while choosing the outsourcing firm for document scanning is to check on their reputation and experience. An experienced firm will have a better grip on the work to be done with experienced resources.
Turnaround Time and Availability of Resources
It is important if you are looking at regular work or time-bound completion. Check on the turnaround time for document scanning as assured by the Offshore Outsourcing Services. Ask for references and check with their clients for testimonials on the outsourcing firm.
Technology Used and Output Quality
Technology is an important factor in document scanning. Latest and updated technologies will yield better quality results. The use of the right technology will also ensure that data is available in a feasible digital format which can be easily stored, accessed, processed and reported.
Cost & Other Aspects
Outsourcing document scanning will prove to be much less expensive than maintaining an in-house team. Efficient workers and a resource-force that can be scaled up or down based on the requirement are also important. Other details such as information security, quality policy etc also should be checked thoroughly before deciding upon the outsourcing partner for document scanning services.