In today's era outsourcing is becoming a customary practice as it is cost effective and helps in improvisation of efficiency. To match the upsurge of data, the organizations have to be prepared in order to meet the increasing demands. Due to tough competition in the market, there is always a need for protecting and preserving the large volumes of data. The companies try and find alternate ways and means to resolve the matter promptly and without incurring heavy costs. One of the efficient ways to handle data management is to outsource it to a competent data entry service provider India.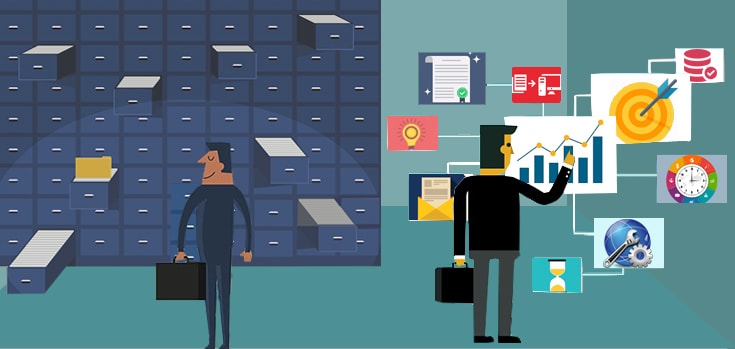 Data management, if outsourced helps the companies to have a better hold on the data examination and its control. It is the need of the hour for data processing in large numbers and that too in a systematic and structured format so that can be obtained when required. Because of increasing costs to the employees and staff, high operating costs and structural set-up, outsourcing the needs to India would be an ideal step owing to enhanced output, access to superior talent and most of all less functioning costs.
Data management includes a plethora of services in India like data mining, input, conversion, processing etc that are efficiently done by BPO Company India. Data entry services includes entering data manually or in automated form and aims at resolving issues from the customer end and ensuring quality of data. It cuts down on cost and saves time if outsourced to India, as the manpower is cheap here, saves time and also provides more employment opportunities to the rising population, thus altering the economic growth of the country. Business Processing Outsourcing or referred as BPO's are gaining impetus in India and is a new prototype that makes the company flexible by intensifying the speed. It basically encompasses outsourcing its procedures and assignments to a third party on a contractual basis. BPO's in India provide a new paradigm and is very famous between the youth who strive hard and work against the clock to meet their ends.
Challenges faced by outsourcing data management
Organizations are commonly faced with in house challenges which they need to resolve in order to be in competition and prosper in their business. Instead of trying to make strategies to overcome the internal challenges, many companies have started resorting to outsourcing their data management services India. This, however, has its own challenges some of which are quite common ones, and if not handled well can swiftly alter to massive problems impacting operations and efficiency as well. Few of them are listed as under:
Maintaining the data and its privacy as well as tackling the queries related to data sharing
Comprehending and application of data for urgency in business
Safeguarding the data and its quality to be used
Application of appropriate data means for generating value
Acquisition of competent staff with appropriate understanding
Since the onset of digitization, the whole world is dependent on technology and data which requires the business to be alert as well, and outsourcing to a competent data processing service provider certainly increases the operational and efficiency output helping the business to surpass the worldwide data and informatics ecosystem.