A recent study reveals that 80% of European and US outsourcing firms ranked India to be their number one outsourcing destination for insurance claim processing and other BPO services. India has been considered as the best outsourcing destination for data solutions and other technical processing, when compared to other outsourcing locations in Eastern Europe countries. Most of the US and European companies consider Indian BPO service company over the other due to obvious cost and expertise factors. Other Major factors like favorable government policies and fast-developing infrastructure are also responsible for the Indian outsourcing industry experience a tremendous growth rate of 25–30% per year.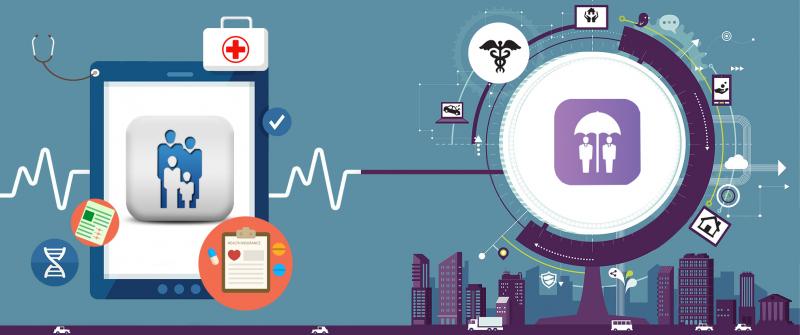 Insurance Claims Outsourcing
Insurance claims outsourcing means giving the insurance claims processing to an overseas company to cut down operational costs and improve efficiency. By outsourcing insurance claims processing, the healthcare service provider can offer quick service to the clients which will keep the ailing clients happier. Here are five reasons why your company must seriously consider outsourcing to India for Insurance Claim processing.
Leverage the skilled and professional talent pool India offers
India remains unmatched and is the largest English speaking nation in the world. Apart from the vast numbers, is the quality of talent that attracts companies wishing to outsource. The people in India are innovative and creative which is an attraction for the companies looking for their outsourcing needs.
Quality Assurance Compliant
Not only the cost factor plays a huge role in outsourcing, the consistency in providing high quality services by Indian outsourcing firms is also to make India to remain as the top outsourcing destination. Companies can outsource a range of insurance claims tasks that include Form processing services, claim verification, documentation, reporting and quality control services.
India offers flexible pricing options
The number one reason for India to be as a top BPO servicing company is the significant cost saving factor those companies can achieve. There is a wide gap between personnel costs in India and other developed countries. The pricing flexibility gives companies the space and freedom to manage their budget and earn profits. India data entry help offers a large variety of services that covers the entire claim processing service which ensures a strict adherence to quality and customer service.
Indian companies get your processes completed quicker
Indian outsourcing companies have 12-hour time difference with USA which enables to provide the quickest time-to-market. Businesses that outsource to India, leverage this time-difference which not only completes their process before the next day begins, but also ensures better efficiency and quality of information which augments their productivity. The time difference enables India to provide 24X7 Customer Support and Helpdesk services to the client.
India offers the best of technology and infrastructure
Modern India is well-developed for offering the latest software technology with customized solutions in all major cities and towns. It has strength to provide solutions for various applications such as e-commerce, system maintenance and integration, business process re-engineering, and much more. Outsourcing companies also have to maintain uninterrupted communication channels with clients with the facility of high-speed bandwidth.
Choosing India as your outsourcing data entry help partner can help you gain a wide range of benefits:
International quality standards
Cost-effective operating costs
State-of-the-art technology
Quick turnaround time
Assured data security
Improved efficiency
Better productivity
Better focus on core competency
Now you know why competitive insurance companies choose Indian outsourcing partners for their insurance claims processing!