Being paperless and making your documents digitized is one of the ways that helps to bring out great efficiency. A scanning device converts the hard copy documents to images and provides better document scanning solutions. Through this process, better security, management, and storage could be achieved thereby leading to the goal of being paperless. Libraries, universities, museums, government offices, medical organizations, and law firms could make use of bulk document scanning and achieve its benefits by outsourcing document scanning.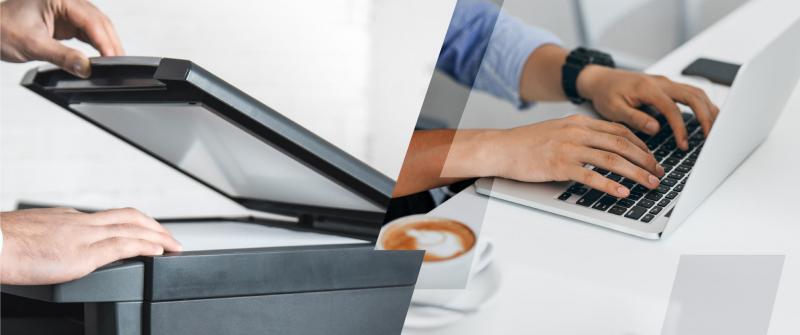 Below is the list of the top 7 benefits of document scanning services.
Bring out more space
Scanning the documents helps in freeing up space and helps in reducing the cost involved in buying files and other infrastructure. By scanning, all the files could be stored in a single server, hence freeing up from the huge use of files and cabinets.
Better way of preserving information
Through the document scanning solutions, better protection from any type of deteriorations could be achieved. Also, it improves the quality of the document that helps in better reading. This in turn allows a better way to preserve the information related to any application industry.
Achieve data security
Protection of hard copy documents is hard. By scanning the documents; encryption, password protection, and better storage of files in the cloud could be achieved. After this process, access is given to the desired users.
Allows better way of staff collaboration
Through digital scanning services, one could share the documents and work on projects without going to the use of paper. Thus, it means that employees at different locations could view or access the digital scanning documents.
Compliance
Digital scanning services make it easier for your business to get the regulatory and legal obligations fulfilled. Also, the bulk document scanning files could be indexed, organized, and produced in a faster way to meet the demands of the auditor.
Better recovery at disaster
Documents from paper are prone to fire, floods, and other disasters. Digital scanning services allow better protection of your documents from disasters. Digital files could be backed up for better protection.
Greener Planet
Document scanning is better for the business and the environment. By going, paperless, a lot of paper consumption could be reduced through the scanning process and hence reducing the harm to the environment and thereby creating a greener planet.
Conclusion
To help businesses and other organizations, different companies provide outsource document scanning services. Businesses could make use of it and concentrate on the core business activities thereby increasing productivity and revenue, Also, by outsourcing document scanning , the outsourcing companies could efficiently deal with your bulk input, and the above-listed benefits could be achieved.
Being an outsourcing service provider, India Data Entry Help provides services like data processing, data entry, digital scanning services, indexing, web research, and data conversion. We are one of the best destinations for document scanning services that satisfies all your requirements. To make use of our our document scanning solutions mail us at [email protected]