The Internet has become the latest media for effective marketing. Internet Marketing is considered quite efficient and cost-effective, particularly when targeting a very large audience across various geographical locations. The Internet has become a revolutionary resource as well as a target for Internet Marketing Strategies. Many organizations adopt offshore data services for their internet marketing activities to reach out to the global audience more successfully. Though different companies use different strategies to reach out to their potential customers, the following 12 strategies have been proven successful across various industries: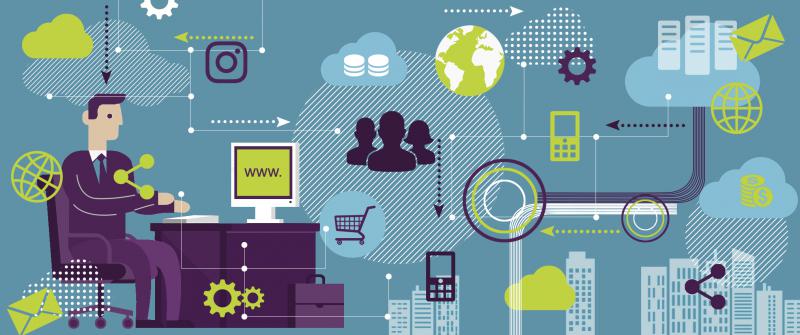 Do not clutter your page with too many offers and products
While most of the websites try to make the most of the internet space they pay, the best strategy to impress the customer is to concentrate on a single product or campaign on a page. You can consider placing a few of the most coveted products also instead of cluttering it with all your products or campaigns.
Email lists are a great way to market, so build one
Make sure your website lets the leads drop in their mail ids for further communication. This gives you a list of potential customers whom you can easily convert through regular emails and newsletters.
Hover Ads work better than Pop-ups
While many websites have pop-up ads that capture the user's attention, it can be blocked by many software including the browser settings. Another effective marketing method used by BPO company is to include hover ads that are on the same page but are activated only when the user moves their mouse over the position on the page.
Content marketing makes perfect sense, so leverage
Content remains the king in internet marketing. So get SEO done for your page and use a lot of relevant text content for marketing.
Social media is huge, make yourself comfortable there
Social media, with more than 4 billion users at any time, is the safest bet for internet marketing. You can leverage from offshore outsourcing for social media marketing which can be location specific or target specific customers as per your products.
Image, Audio, and Video contents are more noticed
While content remains the king, images, audio and video contents are being successfully used for content marketing. This adds on to the text that provides you more visibility. The text makes you more visible and the multi-media make it more attractive and convenient to convey.
User Generated Content is more credible, use them more
You can market user reviews which are considered more credible by the potential customers.
Prepare your site for Target Audience
Localization and Internationalization prepare your website to welcome your target customers. Make the most of the technology to understand what your target customers are looking for and personalize your page.
Leverage local SEO
Local SEO makes Internet marketing services more efficient. Make the most of it by making the most of Google maps development integrated on your website.
Customer relations matter, build it
Customer relations are very important for sustenance in an extremely competitive market. Use Chat-bots to engage with customers and build a responsive customer relations strategy.
Make the most of IoT
Technology can be used positively to build your target audience. IoT brings with it a lot of customer information. Make the most of this information for personalization and filtering your marketing campaigns.
Market for mobile too
Since a good percentage of online customers use mobile apps to check for information and for purchases, your marketing strategy must target mobile apps and SEO too.
With these basic internet marketing strategies implemented, your organization will be ready to bring in more potential leads that can be easily converted into customers with some amazing products and services.