Form processing is a service which involves capturing information from available data fields and then converting it into a usable electronic format. This electronic data is then stored for future use and can be accessed to make the critical business decisions. Almost all organizations deal with different varieties of forms which include invoices, purchase orders, vouchers, insurance papers, medical, financial and legal documents, tax statements and much more. Hence, it is utmost important for organizations to have structured storage of data with easy retrieval facilities.
Organizations can check with form processing services available in the market to avoid any data loss which is quite critical.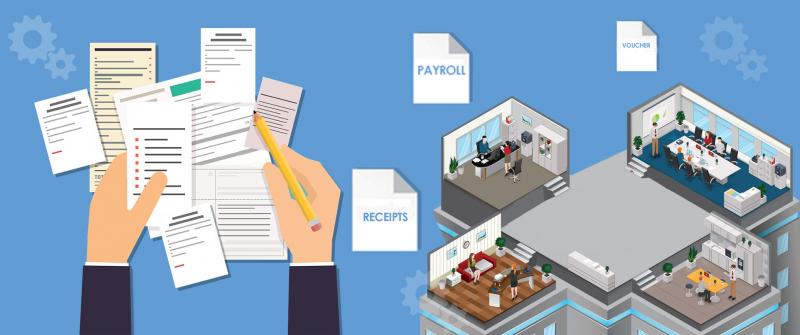 Types of Forms
There are basically two types of forms which need to be considered in this process.
Fixed forms
Fixed forms are those in which the data to be extracted is always found almost in the same position on a page. This allows easier extraction of the data. For example credit application form.
Semi-structured (or unstructured) forms
Semi-structured forms are those in which the location of the data and fields holding the data differs from document to document. The semi-structured form is also called as an unstructured form. For example letters, contracts, and invoices.
Steps involved in Form Processing
Once the word processing firm is done with the classification of data, then the next process is to move ahead with converting these data into electronic format. So, form processing basically contains three major steps as mentioned below.
Capturing data from physical forms
Digitizing these forms
Storing them in databases
Data collection is done in two ways:
Manual entry by employees
Automatic form entry
Through manual process is tedious, still many organization prefers this method over automated processes because of it accuracy factor. The available data recognition solutions have many limitations when it comes to processing any hand written documents and it also consumes more time and effort. The steps involved in automated form processing are as follows:
A batch of available forms is scanned using a high-speed scanner
To improve accuracy, the scanned images are cleaned with document image processing algorithms
Forms are classified as either fixed or semi-structured and the fields are extracted using the appropriate recognition components
The data fields which are flagged with a low confidence are queued for verification by a human operator
The last step involved is the storage of verified data into a database or exported as CSV, XML or PDF files
So, to make all the above steps accurate and successful, the organizations should acquire advanced tools and processes for automated processing which includes Optical Character Recognition (OPR), Intelligent Character Recognition (ICR), and Optical Mark Recognition (OMR). They also need to hire data entry experts to achieve excellence in service.
Benefits of Successful Form Processing
To achieve easier and better form processing, organizations can check with outsourcing service providers where they can take help of India data entry professionals. The successful outsourced form processing can reap following benefits.
Quick delivery time frames
Access to highly skilled, trained and motivated workforce
A quality-driven forms processing procedure
Data security
Reduction in time, money and space spent on storing in-house data
Low cost
Easy integration
Customized forms processing packages as per client requirements
Superior technical and customer support
Transparent procedures
Quick turnaround time
Confidentiality
Round the clock support
It is essential for organizations to take data entry help from a skilled service provider to ensure strict adherence to quality of data which results in successful form processing.