Data entry can be the most monotonous jobs to do in your business. While it remains one of the most wanted processes you cannot do without, it can be as cumbersome and tedious, especially when you have bulk data to deal every single day. Depending upon the volume and variety of information they deal with, businesses invariably outsource data entry services to competent outsourcing partners who can deal with bulk data efficiently.Here's what they do to handle some of the most common errors that occur in data entry: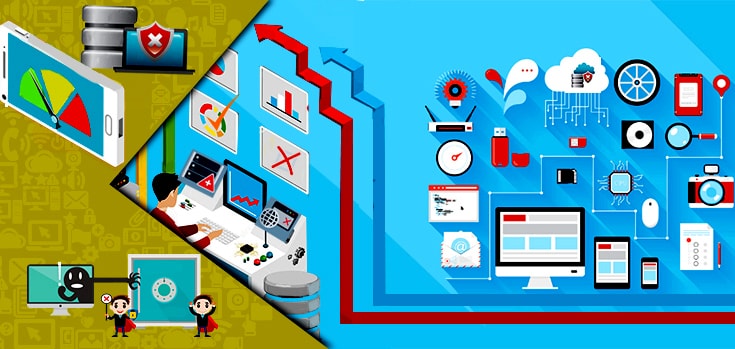 Check the source
If the source is not reliable or has errors, the input is also bound to have errors. So the first source of error would be the source of data itself. A reliable source of information is a must if you want consistent and reliable input.
Set reasonable goals
When the data entry operator is overworked or burdened with huge volumes of data to be input within a very short amount of time, it will end up in some errors. The BPO Company India should always set reasonable data entry goals for every resource depending upon their experience, complexity of information and time required to input quality information.
Set quality standards
If you want to make your data entry or any other process error-free, you have to set the quality goals first. Written quality goals are a must to achieve them. The resources can reference the standards and procedures to be followed to achieve the set standards to come up with quality deliverables.
Minimize manual entry
Manual entry is bound to have mistakes. They say to err is human! Minimizing manual entry and maximizing automated input will help to reduce the mistakes that commonly occur in data entry.
Forms entry
Forms are a great way to reduce mistakes. Forms clearly mention what information is expected to be input. They also give options to choose from. It is a structured form of data entry which ensures maximum data quality. Since forms entry is challenging, offshore data entry Services come to the rescue of businesses to deal with it.
Software tools
Software tools and devices can reduce errors in data entry. OCR, Barcode reader, OMR, Card Reader, Smart Cards etc. are great ways to capture information without any errors. These are the best ways to ensure quality data input.
Proofread
Proofreading is the basic way of checking for mistakes in the data input. Expert proof-readers are employed by the data entry service providers to check on spelling and grammar mistakes. The quality of the words used and the context are also checked during proofreading.
Data cleansing
Data cleansing is an integral part of data entry services. The input information is checked for redundancy, relevance, accuracy, and completeness by experts. All these hinder the quality of input and hence are checked and corrected by offshore data entry India before the data is handed over to the parent company.
Review every piece of work
Finally, review every piece of work before handing over to the client. Employ separate team only to review the deliverables that comes after the quality checks. This will help you rework on the quality standards too for better quality checks.