Did you know that as much as 51% of the IT jobs worldwide are outsourced? Did you know a good percentage of them prefer Data Entry Company India over the other outsourcing firms? One of the main reasons for outsourcing IT-based technical jobs is that IT resources are not easy to hire and maintain. IT is a highly paid job that requires high levels of knowledge, experience and skills. IT has become the most important aspect of businesses as more and more businesses now realize the need to digitize their data. Because it is difficult to get access to talented and knowledgeable IT professionals, you need to consider certain points while outsourcing IT jobs: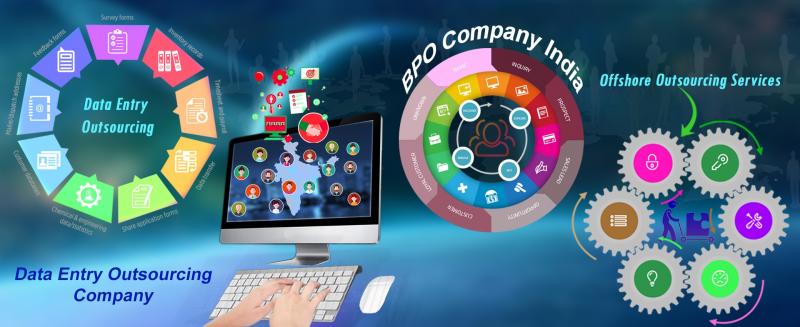 Ample Resources
IT is an important aspect of all businesses. Quality IT services can be provided only by reputed and experienced outsourcing partners who have ample resources to support the job requirements. Since technology is fast upgrading in IT, it becomes even more difficult to get the best resources that are skilled and experienced in the latest technologies. It is also as important to get ample resources to complete the projects including data entry on time without compromising on the quality.
Quality Assurance
QA is an important aspect of all IT jobs. There are various quality assurance techniques and methods followed by various companies. A competent BPO Company India will always have a Quality Assurance plan in place which is well-documented and strictly followed which results in quality deliverables consistently.
Point of Contact
All IT jobs can be outsourced to a single outsourcing service provider or specific jobs can be outsourced to smaller firms specialized in those. If you choose a data entry outsourcing company that provides end to end data and IT solutions, it will be the best option to consider as the data and processing will be completed consistently by the single outsourcing service provider. It is easier for the management also to contact a single person or team for all its outsourcing requirements.
Communication
When companies opt for Offshore Outsourcing Services one of the major problems they face is of communication. It is important to ensure proper and prompt communication between the parent company and the outsourcing service provider. Regular updates and prompt response on queries from both sides ensure that proper communication exists between both the parties. When it comes to IT outsourcing, early detection and correction of mistakes save considerable time, effort and money spent on these resources. It is hence important to establish and maintain proper communication between both the parties.
Customer Support
Since IT services are purely technical, it is important to ensure ample support during and after deployment of these supporting services at the parent company. Good support services ensure that the company understands the importance of its services provided and can afford to guide your business through the technical aspects.
IT outsourcing has many facets in the modern business scenario. From data entry and content to marketing, from accounting to HR management, from payroll to brand reputation, IT people are required to drive businesses to success.