Scanning even a couple of pages makes many people cringe because it is such a monotonous and time-consuming task. Invariably, every office has a scanner which remains unused most of the time because people despise having to scan documents, especially when there are many pages to scan. It is seriously cumbersome when there's an entire book such as the cashbook or a report to be scanned and stored. People may as well input the information rather than spending hours in front of the scanner. That's the reason offshore data services are approached for data scanning and data conversion services.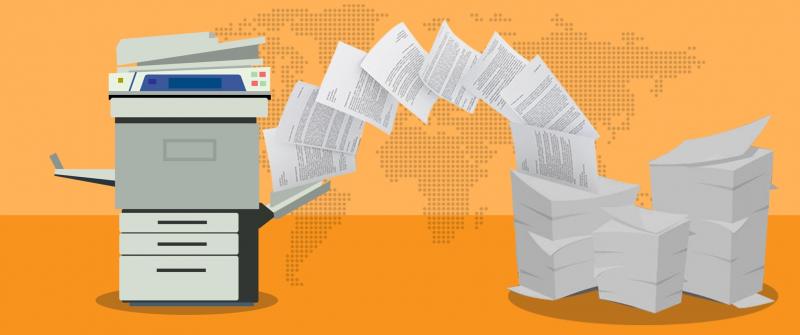 The logic behind outsourcing document scanning
Document scanning or document imaging as it is popularly known, is usually outsourced to a BPO company. When the company has a few documents to scan on a regular basis, if the volume is not huge and there is regular requirement, they can purchase a scanner and use it. But if there's a huge volume regularly, most of the companies set up a document imaging department exclusively for scanning the office documents. The need for outsourcing comes when your scanning requirements are huge but not regular. For example, if your company is planning for digitization of all documents, you will definitely need professional help and outsourcing will be the best option whereby you can concentrate on digitization of core processes.
Data entry and document scanning are usually referred to Offshore outsourcing services when the small to medium sized organizations decide to expand and adopt newer technologies. Moreover, the scanned documents have to be searchable if they have to be of any use. The outsourcing agencies ensure that the scanned documents are stored such that they are searchable for the information stored by converting them into PDF files.
OCR scanning is another interesting aspect of document scanning which many companies are adopting these days. These are also widely outsourced because of the difficulty in getting the work done efficiently within a required timeframe. Bulk Document scanning also requires special bulk scanner which all companies do not want to unnecessarily invest on if it is a one-time work. That's another reason for approaching outsourcing companies for document scanning.
Advantages of Outsourcing Document scanning
Outsourcing Document scanning comes with all the general advantages of outsourcing any job process. Timely completion, cost-effectiveness, accuracy, latest technology and completeness are the major advantages of outsourcing document scanning. Outsourcing document imaging lets you concentrate on your core business processes. It also saves you from having to set up an in-house scanning department that adds on to the overheads when the services are not required. Further, professional scanning personnel make sure that the scanned documents are saved in a useful format which is searchable. The outsourcing firm has the expert staffs as well as the technology to help accomplish this task quite successfully well within the stipulated time.
Since our businesses are not yet completely paperless, we require the expert services of outsourcing agencies for document scanning and document imaging processes.