Every business now considers data as its most precious asset. Rightly so because data-driven decisions are proven to drive businesses to success. As businesses expand their operations, it often becomes a challenge to manage the bulk data produced and procured by the business on a daily basis. Many businesses are adopting digitization which also makes it equally challenging to manage updated data on one side while also continue with the changes happening within the organization on the other. To make the business more efficient, many of them are Outsourcing online Data Entry which is a cost-effective solution to managing data better.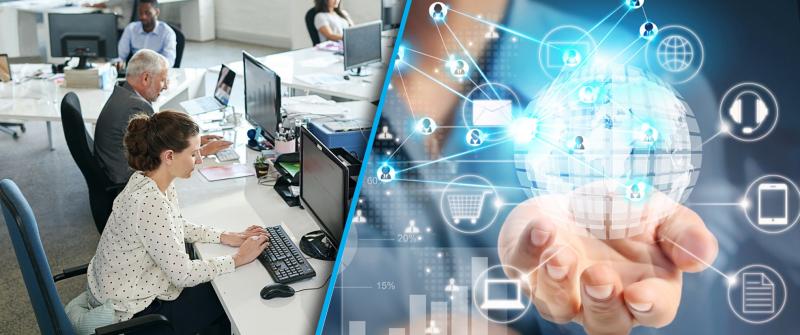 Here are some of the benefits every scale of business can expect from outsourcing :
Quality Data Available Anytime :
Data quality is of utmost importance to all businesses as they use information for many critical business decisions. Ensuring data quality is a tedious task because it is time, effort and resource-intensive. Everyday data has to be cleansed before it is sorted and stored for processing when required. Data integrity, consistency and correctness have to be ensured. A competent offshore BPO company in India will ensure quality data made available on time for businesses across the world. This is made possible because India has a vast resource of qualified English-educated people who ensure quality data.
Cost-Effective Solution for Data Management :
Cost is one of the major influencers of all business decisions, the other being data. When data is made available in the most cost-effective manner by an outsourcing data entry service provider it becomes even more valuable. An outsourcing Outsourcing online Data Entry company ensures cost-effectiveness due to many factors. Competition is one of the main aspects. Availability of cheap resources & advanced technologies and distributing their costs across different projects help outsourcing companies ensure cost-effective solutions to businesses.
Lower Risk Related to Data Management :
Data security is a major challenge for businesses across the world. As a competent outsourcing Data Entry Services provider will ensure utmost data security using the latest cybersecurity tools, it reduces the risk involved in managing data for businesses. they will have a proven and stringent data security policy which they strictly follow while handling, storing, processing and transferring data. This ensures data security while not incurring additional overheads by the business.
Bulk Data Management Made Efficient :
One of the biggest challenges faced by organizations of all scales these days is bulk data management. When businesses have to deal with bulk data on a daily basis, quality often gets affected and there may be a lag in data entry. This can be overcome effectively with an outsourced online data entry service provider who will have ample resources and the right technologies to ensure proper data input without increasing the overheads of the business. They will also be competent enough to deal with multiple data types, data conversions, data cleansing etc without affecting the data quality and integrity. Outsourcing online Data Entry comes with a huge set of benefits of all scales and industries. Every business has to find out what can be outsourced and how it can be managed such that the business leverages cost-effectiveness, process efficiency and profitability.