Every business involves handling a huge amount of data. Through data entry, the business wants to keep the data digitized and secure, thereby helping to achieve better data management. But, to do the data entry processes along with the other important business tasks is difficult. Hence the option for outsourcing arises. Through outsourcing the data entry services, the business could achieve many benefits.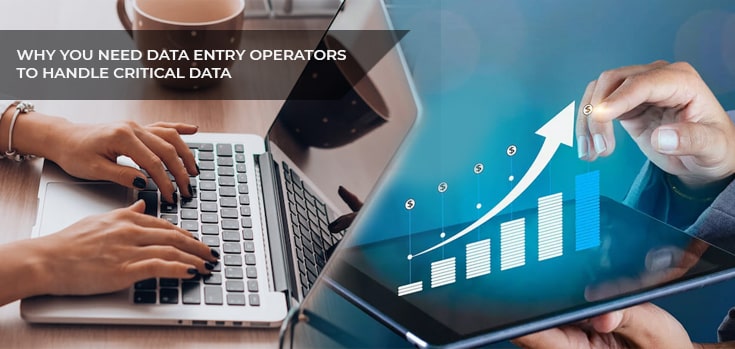 Businesses Benefits by Outsourcing Data Entry Services
Save Time and Money
Data entry takes a large amount of time. To achieve specific business goals, relying only on data entry works would not be beneficial. By outsourcing it, businesses could save time on core functionalities Data Entry services involves special skills for performing the works. So hiring trained professionals would be resulting you spending a lot of cash and time. Also, the requirement of infrastructure is essential. Fulfilling all this would be costly. Through data entry outsourcing, businesses could save from the expenses by only paying for the data entry tasks.
Better Scalability
Once, the job is over, there is no need for the large data entry team. So, hiring a data entry team by the company would not be a wise attempt. Through data entry outsourcing, you can increase or decrease your team based upon the needs. Thus, through outsourcing, better scalability could be achieved and it allows many of your data entry jobs done on time.
Pay only for the work done
When you outsource the data entry tasks, you only need to handle a few data entry operators remotely. Also, it is only essential to pay for the work done by them. This strategy helps to reduce many of the fixed costs and recurring expenses.
Better Quality
Data entry specialists have years of experience in the data entry field. By outsourcing the work to them, you could achieve better quality work due to their dedication and systematic flow of work. They are efficient to know the right processes and practices for the work.
No need to hire and train resources
Through outsourcing, there is no need for your business to hire new professionals and train them continuously. This is because outsourcing to a offshore data entry company gives access to trained people and they provide quick results based upon their experience.
Increased Focus and Dedication
When you hire an in-house team, most of the data entry services tasks would not be handled with better focus and dedication. But by outsourcing it to a best bpo company, the data entry works would be done with the required quality, efficiency, and accuracy.
Conclusion
Thus, if your business is aiming at better productivity and wants to achieve your business objectives, it always best to outsource your data entry to the best bpo company. Through this many of the challenges faced by data entry in businesses could be solved.India data entry help is an offshore data entry company providing you with services like data processing, data conversion, data entry, web research, and scanning and indexing services. For achieving efficiency in your business, provide your data entry tasks to us through our mail [email protected]