Today, email marketing is extremely important and relevant for all organizations. An organization can generate sales from sending mass promotions to the entire subscriber list and they can tailor messages to the unique customer base. It is one of the easiest ways to directly interact with the customers by customizing marketing messages or to promote products and services via email. Building a valid email list allows businesses to inexpensively advertise while keeping customers updated with new information regarding products, services, and promotions. Data cleansing for email marketing is the process to verify the updated and valid email addresses. The Data scrubbing service provider removes the duplicate and inaccurate email addresses. It drives customer acquisition as well as retention.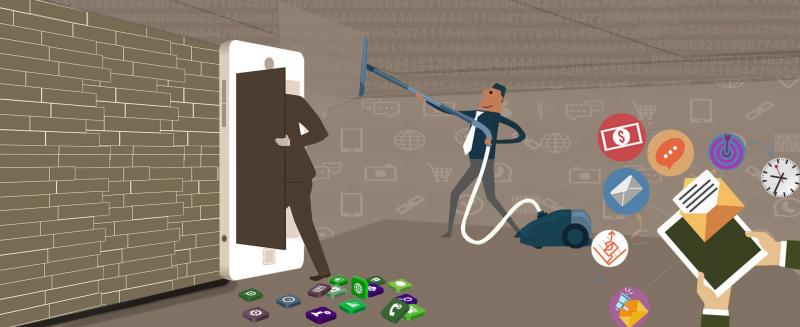 Reasons/Benefits to Outsource Data Cleansing to Improve Email Marketing
Data cleansing can be done in house and can be outsourced which depends upon the organization's core competency area. There are several reasons for outsourcing this tedious job which includes an increase in productivity of employees, email data accuracy, increased revenue, improved decision-making process, streamlining best business practices and much more. An organization can also get benefited by outsourcing data cleansing service to improve email marketing in many ways like by ensuring right data will reach the right audience, reducing data duplication and data redundancy, improving email sender score, protecting from email database degradation. Let us have a quick walkthrough of all the benefits of outsourcing this time-consuming process of data cleansing to improve email marketing.
Increase in Revenue
Organizations can save a huge amount of money and in-house resources by choosing to outsource their data cleansing needs to a reputable and certified outsourcing agency. It is also critical to ensure that if the organization's data is valuable and private, then there should be strong security protocol in the outsourcing firm while handling the sensitive email data. Improved consistency and increased accuracy of email data can drastically improve response rates which result in increased revenue. Duplicate data is another aspect which can be effectively eradicated by data cleansing. The financial impact of duplicate data is directly proportional to the time that it remains in the database.
Improvements in Customer Acquisitions and Retentions
Accurate customer address, type, and other details will definitely help the organization to choose the right target audience for any upcoming campaign for maximum results. Accurate data can help business enterprises to significantly reduce the number of returned emails. If there are any time sensitive information or promotions that the enterprise wants to convey to their customers directly, clean and correct information can help in reaching the customers conveniently and quickly. Since the customer information can be acquired from different sources, both online and offline, it will be very difficult to keep a check on errors that creep in. India data entry help has trained experts who can easily identify and rectify these errors and make the data effective and useful. Duplicate email addresses may impact the growth of the organization which can be best understood by one example. If one customer is receiving same information through multiple emails just because of duplicate email addresses in the database, then it may result in annoying the customer and breaking the relationship. Data cleansing helps to avoid such awkward situations.
Improvement in Email sender score
Since Data Base cleansing helps in removing unwanted, invalid and duplicate email addresses, it will create the first and basic criteria to improve email sender score. It can further be achieved by sending the right email to the right audience in smaller groups and encourage the users to send a reply. Organizations should keep a track of those users who generally view and respond to the emails and categorize them in a different subscriber list and entertain them by sending equal or more number of emails gradually. Users should have the option to opt-out of the subscription list rather than designating the emails as spam complaint.These are some interesting ways in which data cleansing helps improve email marketing.