In this information age, data or information is an integral part of every organization. A business firm cannot make effective decisions without the help of useful information. The use of data or information increases the performance of an organization and facilitates to make more strategic business planning. Therefore, organizations rely mainly upon valuable information but it is essential to store the data in a required format to use effectively.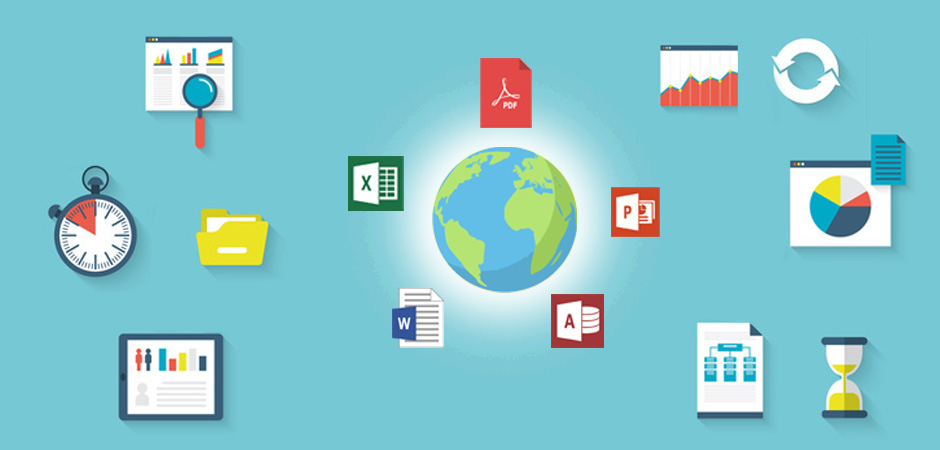 Data conversion is the process of converting existing data of an organization into the required format. The process of data conversion helps organizations to move your business entirely in a new way. Data conversion eases the day-to-day functioning of your organization and help to grow your business more efficiently. This article provides the motives behind the need of data conversion service:
Document Management
Data conversion is the most viable option to keep your documents in a preferred digital format. The process of data conversion enables organizations to access the needed information easily. Data conversion ensures the smooth functioning of your business organization. Digital format of a document is easy to identify, open and share. Document conversion services help organizations to save their time and space. But the in-house data conversion process is expensive and a tedious task. Outsource data conversion services to offshore outsourcing services providers to free up your resources, time and space.
Data Backup
Having copies of needful information and saved it in another location keeps information safely while anything happens wrong with your computer. Computer crashes, virus infection, hard drive failure, etc are the common ways that files can be lost. So it is a wise decision to make effective measures to protect your data from unexpected failures. Offshore data service outsourcing companies in India provide regular and permanent data backup to your valuable information. Most outsourcing companies offer online data backup along with their data conversion services.
HTML Conversion
HTML version of useful information is simple to access and easy to use. However, a large amount of data arrives in an organization in different formats ranging from hardcopy documents to Flash, PDF and more. Converting all these formats to HML version is time consuming and it requires more staff and resources. Outsourcing companies preferably convert all your data into HTML format.
Data Security
If you are outsourcing your data conversion services to offshore outsourcing services providers, they provide stringent security measures to save your data. Security of your data is significant for making your business more profitable and attractive. When you outsource your data conversion services, you can make sure that your data is safe because the ultimate responsibility of your data entrusted with your outsourcing partner.
India Data Entry Help is one of the major offshore data service outsourcing companies in India. We outsource a variety of data conversion services such as PDF conversion services, HTML conversion services, XML conversion services, SGML conversion services, image conversion services, e-book conversion services and XLS conversion services. If you are looking for a smart outsourcing partner, please contact us for your outsourcing needs.