Documentation is communicable material that provides official information or evidence or that serves as a record. Documentation also implants confidence within your business, clients, as well as investors.  
Document digitization gives the ability to accurately and efficiently respond and complete tasks. Hence include quicker turnaround time, better profit margins, and the ability to complete mission-critical projects. 
In the era of rapid technological evolvement, digital technology covers our finance, business, and travel aspects. So, it is ideal to utilize all advantages of document digitization and document scanning. While document scanning is the best approach for businesses. It makes businesses' workflows fast, convenient, efficient, as well as streamlined, convenient, and fast. Years ago, documentation was expensive for non-organized firms. Due to the requirement of employees to receive specific software, training, and equipment. This is no longer a luxury with digital transformation. There are sundry vendors offering document scanning and digitization for all businesses.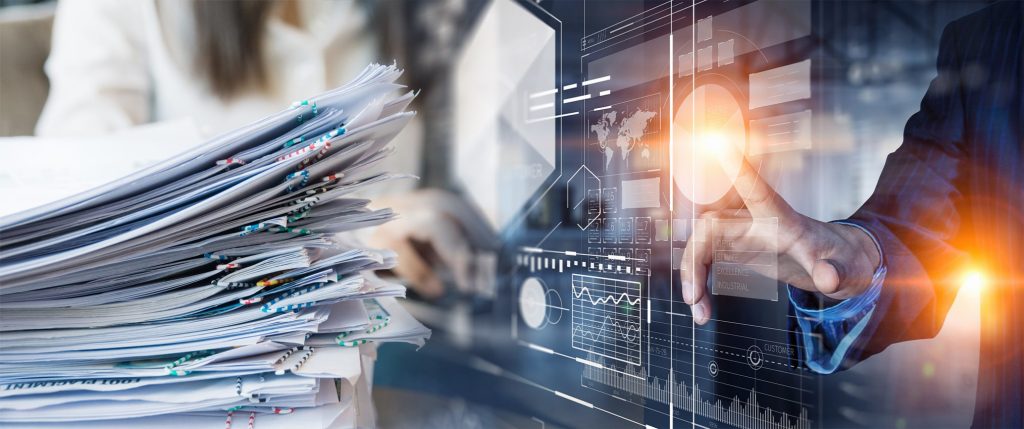 Why should I consider document digitization?
Technology is evolving non-stop. More shortcomings of document scanning, indexing, and data capture have come to the surface. Scanning is not enough. Data should be extracted from these documents. Therefore, we need to convert unstructured data into XLS, CSV, XML, JSON, and other structured information. This particular process is called document digitization and is entirely different from document scanning. Advantages of Documentation to your businesses:
A single source of truth saves effort and time
A worker with average knowledge spends two and half hours per day collecting required information. Whereas, effective documentation collects all the crucial information concerning the team, project, and task in an organized place. So, no need to dig through email or downloaded files for the latest information. Documentation makes you able to keep the gears turning without spending hours. 
Essential to process and quality control
If you want to give your team the pliability to approach work more appropriately, and also to ensure consistent results. There must be some level of unity so that you don't look uninformed. Documentation supports knowledge sharing. Therefore, empowers to understand how processes work. With those resources in hand, your team members have wiggle room to get creative while validating that they're checking all of the must-have boxes.
Makes onboarding and hiring so much easier
The bitter reality of business is that your team won't stay the same always. People will hit the road. So, you may need to bring new people into the fold. The onboarding period can be daunting for both new employees and existing ones. With documentation, you will have all helpful guides, notes, as well as directions that can help to speed up the new roles.
Documentation reduces the duplicate work
You might have frequently started a new project only to find out it had been done before. Companies use document indexing to collect research, catalog past projects, and share decisions benefit by reducing re-work. Data capture is any process for converting information into a computer understandable form. With document indexing, you can look back to past work and learn from it, instead of doing it again.
Cloud data warehousing
Paper documents necessarily are placed in one place in the right order. As a result, it can take up a lot of space. Also, there is a risk of loss or damage to data. After document indexing, the information in a file or specific tag can be easily found and retrieved later. The exchange of digitized documents is another reason to use cloud data warehouses. Sometimes, internet connections are still very heterogeneous and unstable. During digitization, special algorithms take out data from documents. 
Conclusion
Documentation should be your best friend. From covering the unexpected departure or absence of an employee to addressing an unfamiliar project, you'll be able to make it over plenty of formidable obstacles together. Prioritizing documentation means you and your team will create a collection of information that you'll rely upon.
Data capture boost business processes through automatic extraction, classification, and validation of relevant data. Thus, making information retrieval faster and effective. Document digitization is a must in the digital era. It is not that much tedious as it sounds. Increase the collective information with documentation. Good documentation maintains a level of consistency across an organization in how things are recorded and documented. India Data Entry Help, leading offshore documentation and BPO company leads in the journey to success through Digitization and Documentation. Our in-house professionals are adept in handling scanning, indexing, and web research projects. Drop us a mail at [email protected] to move forward with us.