The global insurance claim processing market is in demand because of being highly competitive. Because of the claim related data delivery to customers, the insurance claim processing services are essential in the healthcare sector. The health insurance sector is one of the most crucial sectors as it deals with medical and health-related services. It is also a growing sector as there are many companies offering such services in the country. The increasing number of service providers are now making their presence felt across the globe.
The continuous technological advancements and innovations have helped the software companies to come up with advanced technologies for data analysis. It has assisted them to produce accurate and effective health insurance claim processing services for the hospitals, insurance companies, and other players operating in this sector.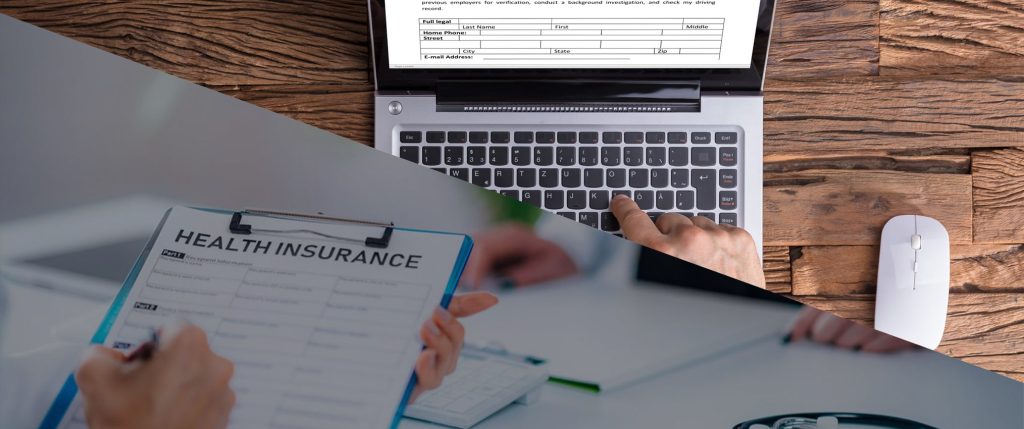 Growth of Health Insurance in 2022
Health insurance is a form of insurance coverage that pays for medical and surgical expenses. Healthcare services will be the second fastest growing service industry in India in 2022. The growth of healthcare services industry can be attributed to an increase in the health related expenditure and rise in the health insurance coverage. Healthcare services provide employment to more than 30 million people in India.
Outsourcing Insurance Claim Processing by Healthcare Industries
Outsourcing insurance claim processing service for healthcare industry is a wise and positive decision. Outsourcing company has many benefits because it saves money spent on expensive physical office space and equipment. Insurance claim outsource has become an inevitable trend in the healthcare industry. A set of rules and regulations dominate the healthcare industry because of its prominence.
Dealing with insurance claim processing can become a time consuming task for any healthcare provider or insurance company. This is where outsourcing comes into play. Outsourcing insurance claim processing service by healthcare industry can help save valuable time and money.
The outsourcing of insurance claim processing service by healthcare industry is quite common as the healthcare business is booming day by day. The hospitals, clinics and insurance companies need more qualified people to handle claim processing activities. Therefore, the insurance claim processing outsourcing companies are coming up to provide effective service in accordance with their requirements. Using these services can help you save time and money as it can be done by a specialist and hence there will be no loss in the quality of work.
How does insurance claim processing benefit health insurance companies?
It's a common misunderstanding that insurance companies pay health claims right away. In fact, the process is complex and involves a lot of paperwork and sometimes even arbitration. Healthcare and insurance companies use insurance claims processing to determine their costs. They produce reports on how much they pay out in claims, how much they spend on administration and marketing, and how much they earn from premiums. They also want to know which patients are profitable — those who stay healthy, or those who claim frequently — because different strategies are more cost-effective for each category.
Insurance firms receive a lot of information about your health and medical history when you apply for coverage. Some of that information is useful, but much of it is superfluous. The health and medical questions on your application are designed to help insurers avoid paying claims later. Companies can't process those claims without processing all the other applications that come with each one. If a company receives only the claim, it doesn't know the reason for the claim, so it needs all the other applications in order to make an informed decision about paying it. For example, if a claim comes in for a patient who recently had open-heart surgery, it wants to know whether he has any heart disease history or has been diagnosed with cancer. If you don't answer those questions correctly — or even incompletely — they can keep you from receiving payment for your claim.
Outsourcing Insurance Claim Processing Benefits
Outsourcing can save you money. When you outsource, your company will pay only for the hours worked on cases, not for the number of cases processed. This means that whether or not your outsourced team processes one or 100 cases, it won't cost you as much to use them.
Outsourcing insurance claims means that anyone else will be handling your claim . The benefit is that they'll be doing it in their usual professional way. It means they'll be more through and efficient than you would have been on your own.
Your insurance claim provider can give you advice about how to handle your insurance claim properly. And, ensure that you don't face any unnecessary headaches or costs. By using a claims provider, you won't have to worry about making mistakes when filing a claim or dealing with the insurer on your own.
For more details, contact us at [email protected]