Data mining is defined as the process of getting some information from the databases for analysis. It is the extraction of data from large databases for some specialized work. As the business is becoming complex day by day and the amount of data being generated has increased, data mining outsourcing services are gaining popularity among businesses across the world. It is used across applications such as consumer marketing, product analysis, and e-commerce, telecommunications and so on. Data mining work is based on mathematical algorithm and skills which bring the desired results from the huge database.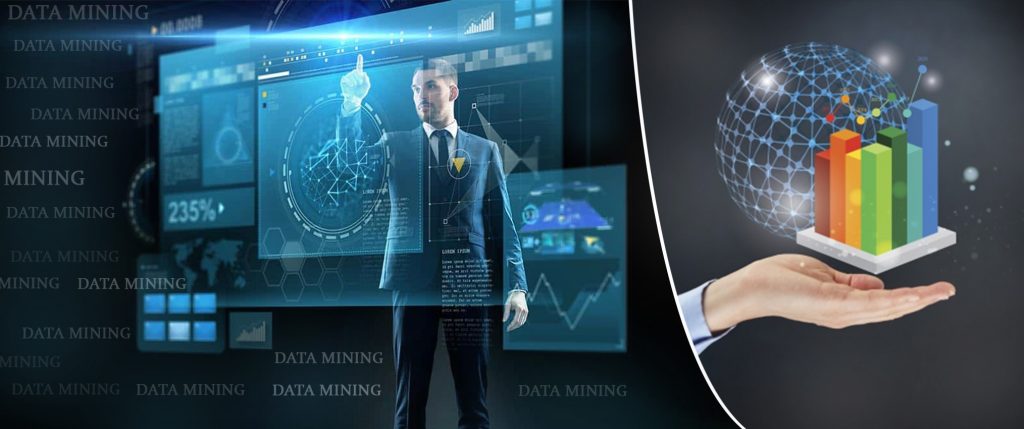 Data and Business Intelligence
A new concept of data mining has also evolved now which is called Business intelligence (BI) and is widely used by leading corporate houses to succeed.BI can help in getting the latest information and competition analysis, market research and many other things. Overall it helps in taking decisions and requires skilled.
Data mining is crucial for the business and the outsourcing partner finish the task with time and patience by collecting desired data from the complex database. They have specialized people who can extract the data, then filter and keep them ready for the analysis. So outsourcing data mining services is advisable.
Data Analytics
One of the uses of data mining services is for analytical purposes where a lot of manual jobs are done in collecting information and assessing data which is looked in for more details. This manual job sometimes is done by the software too when outsourcing the process which will scan the database to find the required details and information. Software options are sometimes best with data mining as it saves a lot of time and can be done by a few skilled people who are trained. So, both labor and time are saved and could be utilized. The only problem which could arise is that the organization might struggle in finding the correct software. Even though if they have found the correct software it might make them spend a hefty amount. Even with the best software in use, some human intervention is required in all outsourcing processes to find accurate data.
Productivity & Efficiency
Data mining allows the organization to see repetitive patterns and trends which can help the business evaluate the behavior of information stored. There are many sectors where this evaluation can be helpful as the business process could get fine-tuned and increases productivity and efficiency. The outsourcing business process partner should understand the present requirements and help in taking decisions which positively create an impact on the future of the business.
Data mining can be useful in creating special reports which generate more specific decision-making attributes. The organization gets a clear direction to proceed in marketing and possibilities to improve the delivery services which form the crucial aspects of a successful business. Outsourcing will create a new perspective for the organization which sometimes in-house employees fail to bring in.
Metrics & Reports
There are sophisticated and advanced methods for data mining process which include sales reports, metrics and web analytics. Simpler techniques include monitoring the social network, forums, and websites which are related to the business. Without data mining, it would be extremely difficult to understand the reasons behind a failing service or the real reason behind a decrease or increase in the company's sales at a given point in time. Hence data mining plays a crucial role in an organization's success.