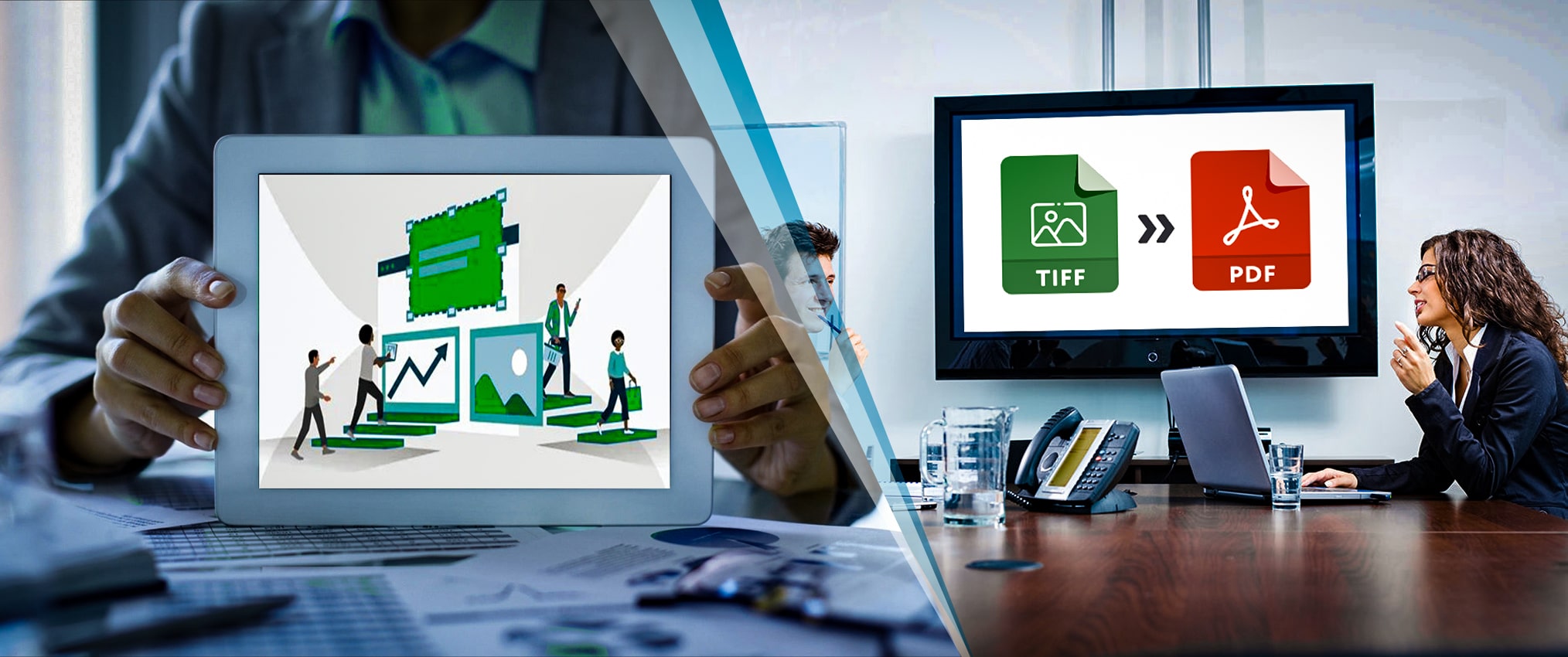 An image can speak more than words. It is getting used to establishing products and marketing since we ever found the possibilities of photography, or even before with sketches or cartoons. But now, when the market has evolved into e-commerce platforms with the digital revolutions, images have become a vital part of every business organization as product images, advertisements, client images, and even graphic images. Can you imagine an official website without having an attractive image on it? Like that, business running is always associated with a mountain of photo files even though their type, size, format, or style may differ. What we try to discuss here is the relevance of outsourcing image conversion services in this scenario.
As we know, data conversion is a process of converting data files from one format to another by keeping the information intact. Image data can be in various formats that are hard to handle on a large scale. For a business organization, evolving with its productivity, the collection, extraction, storage, and retrieval of abundant image documents is not that easy. In other words, if you fail to handle the images that consume more storage area effectively, then it will cause you many troubles for the smooth running of your business. It is not only for e-commerce firms but for every business organization trying to have a better online presence. Here comes the role of a digital photo conversion service.
What Benefits Does It Offer?
Image files in a business organization can be about advertisements, catalogs, product descriptions, and many others. Business firms know the importance of apt images in the right places, and it will help catch the viewer's attention. Since high-resolution photos are difficult to store, access, alter and transfer, better methods are required to handle them. With the help of digital photo conversion services, you can convert the images into more convenient and less storage-consuming formats that are easy to access and transfer. Also, the need for digitization has compelled us to create scanned images of physical files that are also required to be converted and stored conveniently. It is where we need the help of an offshore BPO company that helps in outsourcing image conversion. Image conversions are generally associated with the following process,
1- Extracting or collecting image documents that need to get processed from various sources.
2- Selecting the right tool for image conversions according to the type of image file and the requirements for image conversions.
3- Converting the images on a large scale to the specific format that finds the most suitable for handling.
4- Checking the quality of image conversion to ensure that no information is lost or deformed.
5- Storing or transferring the converted files to a secured channel.
In addition to the benefits of reducing the storage space required for image files, it also helps to maintain better information flow through the business channels without losing the quality of images. Also, images can get converted to word, excel, pdf, HTML, CSV, or any other format that can get decided according to the specific need for image conversions. As the converted files are easy to transfer, store and access, better handling of image files can get ensured without losing the quality of original image files. But there require expert interventions to reduce the time consumption for the conversion processes. It is where experts prefer to join hands with an experienced offshore BPO company to handle your image conversion requirements.
Popular Image Conversion Services
With the process of digital photo conversion, we can also convert raw images into quality enhanced images. It is one of the widely used image conversion services nowadays. Document files can also get converted into image formats as per the requirements of scanning and digitizing. It is essential for business organizations dealing with operations like photography, editing, or designing. For anyone who aims to perform well in social media, they must have quality images that can get achieved with image conversion. Generally, offshore BPO companies can provide various image conversion services as per specific requirements. Some popular services are,
Image into PDF conversion
Image into XML conversion
Image into XML conversion
Image into XLS conversion
Image into CSV conversion
Doc to image conversion
PDF into image conversion
XLS or CSV into an image conversion
Image to Text Formats
Digitizing documents are the most necessary step that every business organization must take in this digital era. The scanned images of physical documents may be in image formats that must require to get converted to text formats for further editing and alterations. Thus, converting image files into text formats helps to improve the usability and accessibility of your data and information. When outsourcing image conversion, you can digitize newspapers, books, journals, dictionaries, bills, receipts, fax docs, magazines, and other textual documents competently. Also, we can convert scanned images into desired digital or editable file formats using OCR and keyboarding / re-keying techniques.
Image to XLS & CSV Conversion
Since many business organizations use MS Excel for various purposes like storing their data, creating a database, and so on, XLS & CSV conversion has become essential outsourcing. As they have to receive business data from various formats and different sources like images, physical documents, microfilms, microfiches, MS word documents, etc., there requires to have an XLS & CSV conversion. It can help you extract tables from image files directly with better efficiency and accuracy. It results in saving time and ensures easy access. It can also be done with text documents by image to word conversion.
Raw Image Conversion
The images captured by a digital camera will be in a raw format. It is referred to as a digital negative, just like the negatives in traditional film cameras. It may not be suitable for many digital operations that require higher image qualities and must get enhanced. In fact, it is one of the most outsourced image conversion services globally. When the alteration of raw image files takes place to better images in RGB format with the use of a color filter array. It is commonly known as raw image conversion and is also known as 'digital development'. A data conversion company can effectively make this process done on a large scale.
Conclusion
As we have already seen, even though it is essential to convert image files into specific formats, it will consume more effort and time than you think. Also, it must get done regularly. As a technical documentation project, outsourcing is the best solution to maintain the smooth functioning of your company without allowing the necessary image files to pile up. Outsourcing image conversion services can bring your company several benefits that most organizations fail to recognize or utilize.
India Data Entry Help can help you save an enormous amount of money and time get consumed on image conversion procedures. Also, with the help of the most updated techniques, they can ensure the best quality in outputs. As a reputed offshore BPO company with the best experience in various data entry operations like data conversion, data extraction, and data analysis, our help can provide you the best solution for your image conversion requirements. To know more about our services, give us a mail at [email protected]