Email marketing has gained momentum with the advent of internet marketing and business opportunities. Most of the companies look for approaching larger audiences with the help of emails. But it is not easy to grab the attention of a large group of people without having the genuine email ids to contact them. This is when you require the assistance of offshore outsourcing. Outsourcing lets you build a communication with your required customers and showcase your services. Email marketing is not an easy task. Getting the right emails delivered to the potential customers is rather ponderous. Email marketing is a cost-efficient method to reach a bigger group of customers with just a click of a mouse. The major challenges of email marketing are sourcing potent email addresses and reaching out to them via impressive email content.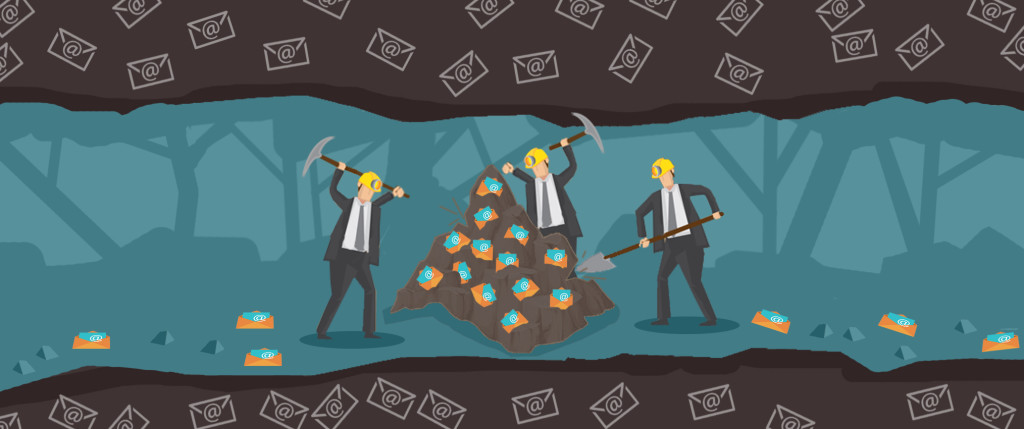 Obtaining the valid email addresses is not easy and hence, most of the companies do not show much interest in email marketing even though it is a scalable method. That's when the assistance of data mining service provider, who is experienced in data mining, comes extremely helpful. Data mining helps to make the raw data into useful information. Data mining software are used to dig into large batches of information and get the right information out, helping to improve your sales.
Usually, two methods are extensively used to obtain valid email addresses: online and offline data mining. In online data mining, the software navigates through the online resources like blogs, social media profiles, and websites and then searches patterns that match email formats. Offline version of data mining looks through official records to find email addresses that are valid. In both offline and online date mining, you can encounter a few errors where some emails might be wrong, data entry errors, duplicate addresses, dead accounts etc. Cleansing data is essential before it is used, or else your effort goes wasted and results in email bouncing and the emails returned.
Most companies now look for outsourcing partners who can manage this bulky task. The smartest way is to hire a BPO company which can provide you assistance anytime. It is hence, important to keep your ties with such outsourcing partners who will smoothen your communications to reaching out to more potential clients easily. For maintaining a healthy relation and providing optimum and regularly updated work, you must provide the company with required details like the target audience, specific industry, and area of work. Based on your requirements, the outsourcing partner will come up with a data mining strategy exclusively for your organization. This will help in building the effective email lists for your company. The email lists are provided as per the requirements with the help of proven data mining techniques. The best and ethical method to get the email address is to have communicative blogs that help to draw in more customers who will provide emails for communicating further.
Email marketing is an efficient and effective method of marketing one's business. Hence choosing the right partner to help you with the process is also important.