Every business that deals with digital data will have to deal with data conversion technologies regularly. This is because the large volumes of data collected and created by the business may come in different formats. For the business to make use of this vast information repository, they need to make sure that all this data is available in a single format. Then only compilation and comparisons are possible. Excel, word and PDF formats are regularly used by all types of organizations for documentation. Companies often prefer to outsource PDF conversion to accomplished Outsourcing partners to benefit from their experience and expertise. They will have the right tools and resources to convert data in different formats to a single format. If you need the same data in different formats for various purposes, the outsourcing partner will be able to offer quality information in whichever formats required without compromising on data integrity. Here are some important benefits offered by outsourcing companies with regards to PDF conversions: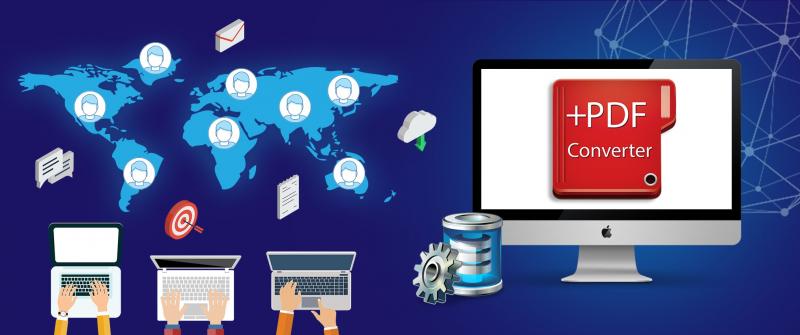 Using the latest technology
It is a well-known and accepted fact that technology intervention helps to speed up data conversions and also makes it more efficient. The use of latest technologies makes sure that the converted data is of supreme quality which is often the biggest challenge. Technology intervention requires huge investments to acquire the right technology, recruit experts to use it and offer them the right infrastructure and training to support. This is time, money and effort-intensive. Outsourcing offers a cost effective alternative solution to inducting an in-house team. Accomplished outsourcing partners providing PDF to excel data entry services will be able to offer the best data quality without you having to invest heavily. They will have experienced resources to offer quick and effective data conversion solutions in all formats.
Regulatory Compliance
Organizations these days have to make sure that they are compliant with the local regulations that keep changing frequently. This requires many industries to file documents digitally in formats stipulated by the regulatory authorities. As their technologies change, the formats may also change. For companies maintaining an in-house team for document conversions, this may sometimes involve a complete change of technology which come with the need for training which is time consuming. Outsourcing Document Conversion Services providers will keep track of the changing requirements and will be able to offer quicker solutions that does not compromise on the accuracy and reliability of documents. Outsourcing takes care of your business' compliance matters quickly and efficiently.
Data Security
Data security is of utmost importance for every business. When converting information from one format to another, if many people are handling classified information, it's privacy and security may be compromised. Outsourcing Bulk PDF to excel data entry Services providers assure complete data security. Since they deal with many clients and are regularly dealing with bulk data conversions, they will employ the latest and best security tools and devices to ensure utmost data protection. They will also have multiple levels of security measures to make sure that no part of data is leaked out while it is being input or processed or being handled over to the client. They will take complete responsibility of end to end data security for your business data.