Maintaining customer records accurately is a critical requirement for all businesses. They also have to maintain a record of all vendors and stakeholders to communicate efficiently with them. CRM software helps them maintain customer records and interact efficiently with the customers for better customer relations. But such software can be quite expensive. Instead, to maintain the records, simpler solutions such as excel or word can be used. Businesses can avail the services of a competent data entry service provider India who will ensure the entry of proper customer and vendor records in excel or word document. These days, since most of the communication happens over the email, businesses need to maintain proper records of customer's contact emails and address.
Here are some of its positive effects: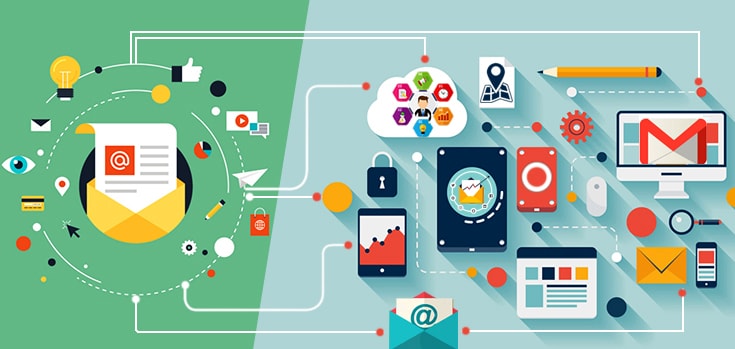 Customer Relations
Businesses need to maintain good Customer relations to sustain in a competitive market. They need to constantly stay in touch with the customers informing them of the new developments in the brand and latest products available in the market. This is made possible when the BPO Company India makes sure that the customer information including the address and email id is stored accurately in the database. Proper data entry is a must for businesses to maintain customer records and thereby better customer relations too.
Important Communication
Communication is important to keep the customer engaged which increases the possibilities of lead conversion and customer retention. This is possible only when the business maintain updated customer records with complete address and email ids. Outsourced Email Compilation Service ensures timely updation of email ids for various campaigns and communications that is considered the most efficient way to communicate with customers. Most of the businesses have adopted the campaign for going green and hence prefer email communications over the conventional mails that take more time and are more expensive for the organization. Many businesses now send emails to communicate important information regarding the company's developments such as meetings, election of management candidates, address change or introduction of new product lines or markets to the existing customers. The websites offer to send periodical newsletters to those interested by collecting their email ids. Emails have long replaced the conventional mail system. But customer's address is required for various other purposes, especially when some important documents or invoices are to be sent physically to the customer. It can also be used to reach out locally on special occasions.
Marketing Campaigns
These days, marketing campaigns focus mostly on online media. Social media campaigns and online campaigns are gaining more popularity than offline campaigns. To reach out to customers who are not available on social media, companies use email campaigns or newsletters which is more cost-effective and faster to reach them than the conventional letters. The outsourcing Address Compilation Service provider India will also provide email compilation services that ensure an updated mailing list of potential and existing customers. Special offers and rewards can also be emailed to selected customers to attract and retain them longer. Since most of the businesses function online, emails are an easier way to convert leads into customers and to measure the effectiveness of the campaigns.