One of the main reasons businesses outsource data entry is to ensure data quality. Data quality is measured based on the accuracy, completeness, correctness, consistency and reliability of information being input. But this exactly is the risk involved in outsourcing data entry. When you Outsource data entry services to a third party, it is important to check and ensure that they really do provide accurate and quality work. And how do you check that is what we are discussing here: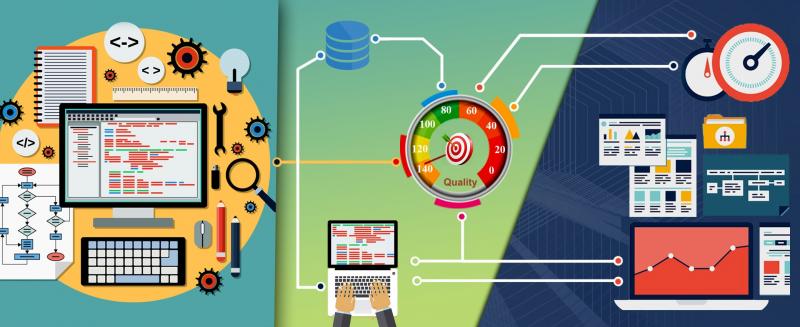 Check their experience
With experience, organizations ensure quality. The more experienced your data entry service provider is it is more likely that the quality of information will be better. Experienced data entry service providers will also have experienced resources which also help maintain good data quality.
Check for the technology being used
Technology can deliver good data quality. When you are scanning a document using an OCR, there are very few chances of errors and omissions. So the BPO Company India that uses the latest and best technologies for inputting your information will also deliver better quality outputs.
Check for the resource strength
When your outsourcing partner has more resources to work on your project, quality deliverables can be assured. They can employ enough resources for quality checking and data cleansing before they deliver the processed information.
Ask for resumes of the resources who will be working on your project
If your data input requires some specific expertise such as image editing, database knowledge or industry knowledge, you must insist on the resume of the resource working on your project. This makes sure that they are familiar with the data input and processing required which will help ensure quality.
Check the Quality Policy
A competent offshore data entry Services provider must have a written quality policy that it follows strictly. You can check the quality policy and audit documents conducted earlier to understand how serious they are about information quality.
Check the Security Policy
Data security is also an important aspect to check when you are outsourcing data solutions. Precious information such as customer data, legal information, financial statements, and pricing details need to be handled in a safe and secure manner. While outsourcing data entry related to these aspects, you have to make sure that the outsourcing partner has a written security policy which is strictly followed. Periodic backups and latest security solutions are a must for information security.
Ask for References
You can ask for references among the outsourcing partner's clients to cross-check their data quality and security measures taken. Most of the experienced outsourcing firms will be ready to provide the same if they follow data standards.
Ask for Sample Work
Ultimately, if you want to check how good your outsourcing partner is, you need to check it on the job. You can ask your outsourcing offshore data services India to provide you some sample work. Give a small chunk of actual information and check how good the quality of output is and how long they take to deliver. You can evaluate them based on the deliverables provided.