Outsourcing is a practice used by different companies in order to reduce costs by transferring part of work or the entire work to outside service providers rather than completing it internally. If implemented properly, outsourcing is an effective strategy that not only reduces the cost, but also increases the efficiency and productivity. Virtually, any task that can be done internally can be outsourced. Whether it is insurance or healthcare sector, most of the businesses tend to outsource data entry services owing to its volume and demand for detailing. This needs adequate manpower and needs to be done accurately.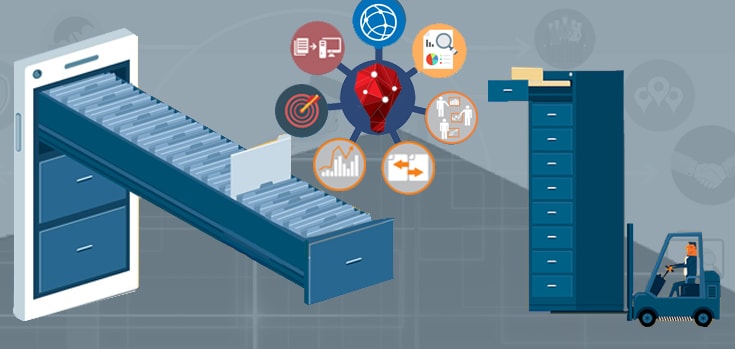 There are many advantages of outsourcing:
Reduced project/labor costs
The ability to tap new knowledge base without having to spend on their training
Time management – internal employees can concentrate on core business operations
Flexibility and speed to manage projects
What to outsource?
In order to determine the tasks to outsource, identify if any individuals in the organization are being assigned with multiple responsibilities. In this case, outsourcing comes into the picture. A simple strategy to outsource is to list down all the positions in the organization and the tasks assigned to each position, then determine where the positions are being burdened with more responsibilities or whether there are places that have to be held more efficiently and effectively. These positions are generally to be outsourced.
The Cost & Technology Factors
One of the outsourcing strategies that are to be executed is affordable data entry services, as many of the companies have requirements for data entry on a large scale. Many advantages can be gained by choosing the right data entry outsourcing company. Some of the advantages are being focus on core competency, access to better talent, access to latest technology, mitigating risk, smart partnerships, improved productivity, competitive advantage and lower operational costs and much more can be mentioned as major advantages.
Outsourcing to India
India is one of the major countries where data entry is a major industry which makes India data entry help a big outsourcing industry. Allocating the outsourcing business to India has its own benefits and challenges. As some benefits are mentioned above, the challenges would be a loss of control, communication gap, data security and much more.
Benefits of Outsourcing
For a better experience and to give the best experience to their customer's many outsourcing companies give data entry help throughout the clock in terms of BPO's. Many benefits can be achieved throughout the wide range of office tasks and would take advantage of pool of expertise and expanding the team. Benefits can gain are:
Productivity Improvements
Improved HR
Focus on Core Business
Increased Capability and Quality
Skilled work force
Effective utilization of resources
Cost restructuring
Cost Savings
As mentioned above, India is offering a lot of outsourcing services particularly data entry, content writing, call center, technical support etc. This enables the companies to gain many benefits through which desired results are achieved. The skilled and experienced outsourcing resources will add value to your organization which will augment your business growth.