Surveys and Survey processing services are done to collect valuable business information. Strategic decisions are made based on such information which helps the managers make rational decisions that help the business to grow and sustain. Survey processing services typically make use of data mining services to collect bulk data from various sources which help them come up with useful metrics and analytics that business analysts and managers look forward to. Data mining involves collecting a wide range of relevant information from various online and offline resources using the right technologies by the industry experts. This is done apart from direct interviews and web surveys to ensure that the data collected is not biased and to include wider information on even difficult topics.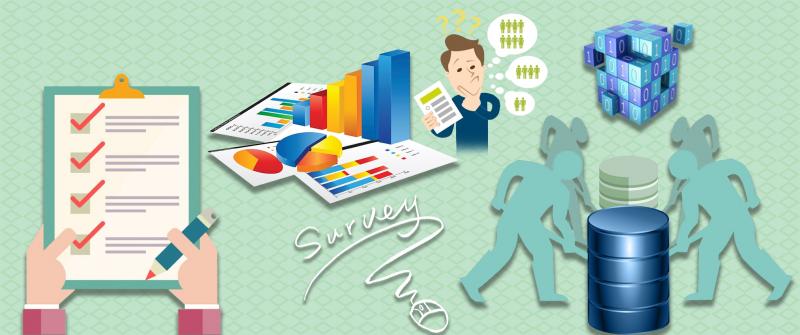 Survey Research Services
Research requires a lot of information to be collected which is analyzed in detail by the data scientists and industry experts. This is done using data mining techniques that involves meticulous collection of online and offline information using advanced tools from reliable sources. Data mining services ensure that reliable bulk information is collected which helps the managers to come to conclusion creating successful strategies. These services also include data collection, verification, data entry and processing services apart from data mining. Data mining involves usage of specific tools to extract the relevant and reliable information from the right resources. Typically, these processes are best outsourced to ensure expertise involvement which provides quality information to the business managers. Reliable, complete and relevant information is a must if you want to make use of bulk data to make strategic decisions.
Survey Questionnaires
One of the most important aspects of surveys are questionnaires that help collect information that's relevant to the customer's requirements. The questionnaire should be created such that it extracts all the information required to form decisions while also ensuring that the customer or the people involved in the surveys do not get bored of or demotivated from answering the survey questions properly. Thus, the questionnaire forms the most important aspect of surveys. That's the reason for the increasing popularity of Questionnaire data entry services among businesses. The questions should be formed and both the questions and answers should be input without any mistakes to provide this information to the business managers.
Enhancing the Customer List
Surveys often help the businesses to enhance the customer list in many ways. They get information regarding the interests of leads and customers in different markets. Various survey analyses provide ample information that helps Customer list enhancement which also helps businesses immensely in refining its customer base for communication and marketing purposes. Outsourcing survey processing ensures expert people handling bulk information that comes out in proper formats that can be directly used by the management for making various important decisions such as pricing, market placing, marketing strategy etc.
Data mining makes a huge positive impact on survey data collection and processing. Businesses will get access to bulk information through data mining. Outsourcing ensures that the survey data is clean and valuable which will help the business to succeed in a competitive market. Efficient survey processing ensures data-driven businesses that are bound to succeed.