Modern day business is all about competition and sustaining in the market. Business Information is not in papers anymore. Details of forms, advice, bills and memo are stored in technology devices. These data really helps the company or customer in future decisions. Data entry has become an important tool for management's planning and execution. Business people will try their best to reduce the cost and do maximum business and they do it with the help of outsourcing company. Some of the benefits are:-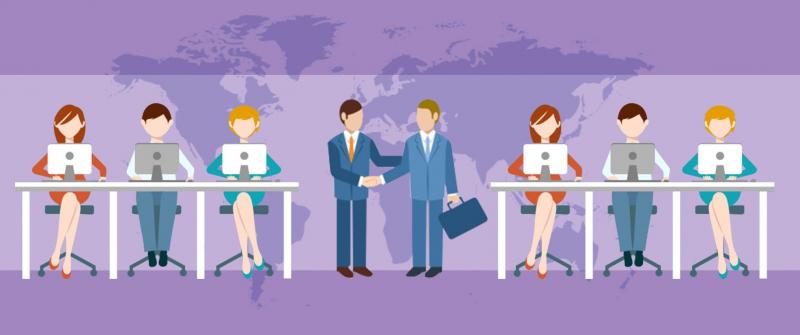 Cost control
Outsourcing of Data entry will reduce the cost of the specialized staff and infrastructure for the office. Data entry will be done by the outsourcing company with full responsibility and the company can concentrate on core business activities. Cost control implies profit making.
Up to date Technology
The BPO outsourcing firm has to make sure that they have the latest technology installed for data entry. This improves data quality, security and timely delivery which controls the cost involved in data entry. When data entry is outsourced, the parent company does not require these upgradations and upskilling which is a great benefit it enjoys. The company needs to update only the automation required for its core business.
Removes Monotony
Data entry is a time-consuming job and it never generates any direct revenue to the business. It is a monotonous job thought it needs accuracy. If the data entry jobs are transferred to an outsourcing firm, the staff can utilize that time on core profit centers.
Increased Productivity
Outsourcing data entry company will give a positive impact on the productivity of the company. It reduces the data entry job and the company staff can concentrate on increasing the productivity. Further, availability of accurate and complete information on time helps improve its efficiency and aids decision making.
Data Accuracy
Accuracy in data entry is very important. Data is required for planning and execution of the management decisions. If the accuracy of the data itself is wrong, the business will be in huge trouble. Data is important for all businesses. So outsourcing firm will do their job and will maintain the accuracy of data.
Less Risk
Data entry outsourcing reduces the risk factor of the company. Accurate data analysis makes the company decisions prompt and correct. Data security will be maintained properly by outsourcing firm. The risk is less for the company because all the complications of data management will be handled by the professional outsourcing firm.
Increased Efficiency
Data entry increases the efficiency of the company because it reduces the turnaround time of the staff. Information is available as per the request in quality, time and accuracy in a secured manner. So the whole process goes very smoothly. This gives confidence to the management to make new ideas and inventions in business which can lead the company to new success levels. Expansion and diversification of business will be possible at this time.
Local Presence in Offshoring
Data entry by Offshore Outsourcing Services helps businesses in many ways. Two main advantages are time factor and local familiarity. This helps in data accuracy, completion and easy maintenance of BPO services. The parent company can benefit from local data as the offshoring firm acts as an outsourcing partner.