Outsourcing has become the most trending ways to complete business processes in the most cost-efficient way. Cost-cutting has become one of the major challenges businesses these days need to consider to survive in a highly competitive global market. With the internet helping SMEs and large organizations equally to reach out to remote corners of the world, keeping the business afloat under the given circumstances is indeed a huge challenge. Having mentioned that, up-to-date and relevant data helps the businesses to survive and succeed competition. But maintaining a dedicated team for data entry is not practical as it eats into the cost and getting the job done by the existing staff disturbs their core job. To get the job done without increasing the cost and also not disturbing the other processes, Data entry outsourcing is a feasible option available. One of the major advantages of outsourcing data entry is that it lets you focus on your core business. Let us see how outsourcing helps: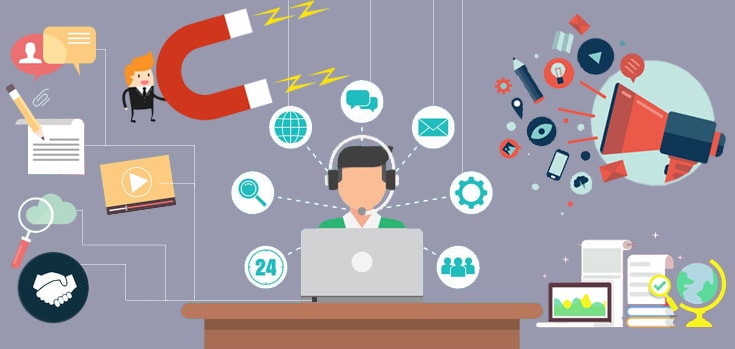 Data Entry is done by Experts
One of the main processes many of the employees despise to work on is data entry, especially when there's so much data to input which affects their own designated jobs. Though businesses cannot do away with data entry, they need to find a way to get the daily data generated by means of invoices, inquiries, calls, emails etc. Such information need to be input categorically so that it can be used later for various comparisons and analyses. When an outsourcing data entry services provider undertakes the job of data entry, the outsourcing partner's team takes over the responsibility of making sure that the data is input methodically and produce clean and reliable information. Such information can be used for success-driven business decisions.
Employees do their designated work
Every employee in the company has some specific job to complete on a daily basis. In the case of a doctor working in a hospital, his/her main job is to diagnose and treat the patients. But data entry is inevitable because the patient information, treatment details, prescription medicines and insurance details should be input to ensure complete access to patient's data. In every business, the employees have such preset jobs and processes to complete. When you Hire Online data entry services company they collect all the information in the form of paper forms, audio files etc and input them as structured or unstructured data to make sure that it is available at the earliest for management decision-making processes.
Let the experts handle specific jobs
There are jobs or processes in every business that requires specific expertise. You can't expect a retail firm to have image editors to edit the catalogue or format them for their ecommerce website. Similarly, support executives such as customer support and technical support teams are also equally important for the ecommerce firm. But having exclusive team for a once-in-a-while requirement does not seem an economically feasible option. It will only add on to the business overheads. An outsourcing BPO Company comes to the rescue of the businesses in such cases providing specific expertise jobs.
In general, outsourcing provides expert support, reduces inefficiency and reduces the expenses for businesses.