Nowadays, E-books are getting immense popularity and proved to be a great business marketing tool in this digital world. E-books revolutionized the practice of learning from printed books to digital learning wherein printed books, audio books are much more is included in one format. E-books are available for everything from education to business to politics and social media. The popularity of using E-book is increasing because of its easy access at any convenient time with the use of laptop, Smartphone, or with the help of e-book reader. There are many reliable e-book conversion services for converting any books into e-books acting as a flexible tool for the reader to gain knowledge.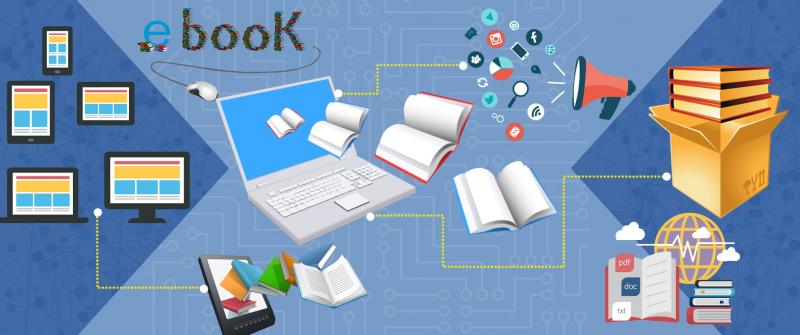 Here are some reasons why you should own e-books:
Easily Accessible – E-books can be easily accessible by downloading with the use of any device like a computer, Smartphone or tablet and the reader can store anywhere they wish to and read at his convenient time. With the availability of E-book online, one does not have to roam from shop to shop to spot the book. There are many online stores for the same. There is a facility of e-reading app also to get connected with the e-book you desire to read.
Expand Your Audience – Nowadays, e-books are used as part of the marketing strategy. It has become a trend to create E-books and circulate them for free to your customers who will help to expand your audience indirectly by creating traffic to your website or blog. India data entry helps you to create e-books in more professional manner which indirectly helps in generating traffic to your website.
Best way for publishing your book – Getting published by creating an e-book is much easier and the better way than publishing with a traditional publisher. Once you create e-book, it can be made available on sites like Amazon. E-book publishing is very cost-effective and can be published on your own website.
Customize your reading preference – E-books are more user-friendly than printed books because you get better control on how you are reading and handling your reading. You get the option of using any mode to personalize the book. You can select the night mode to read in the dark. If you are interested in a certain section of your e-book, then you can search for the phrases instead of again scanning through every page. Sharing your content becomes very easy. E-Book also allows making the font bigger or smaller according to your convenience. All these are made possible with the help of expert India data entry help who convert the content into the e-book format.
Can build a higher professional profile – Highly professional data entry service providers has vast experience of working on e-books. They can help you to establish as an authority in your field.
E-books are an important source of information which provides knowledge to a large audience. These e-books can be easily downloaded and accessed instantaneously. There are many publishers in India who provide seek data entry help to convert old print books into e-books. So, why to follow the old tradition? Why not become competitive in this digital world by bringing professionalism in our working style? With e-books you can carry a whole new world of knowledge in your hands.