With the advent of smartphones, high-speed internet connections, and innovative payment gateways, the global e-commerce industry is developing at a rapid pace. Ecommerce industry experienced impressive growth in 2015 both in developing and developed countries. Online shopping is the most viable option for hassle free shopping. E-commerce enables customers to shop any product or service from any location at any time.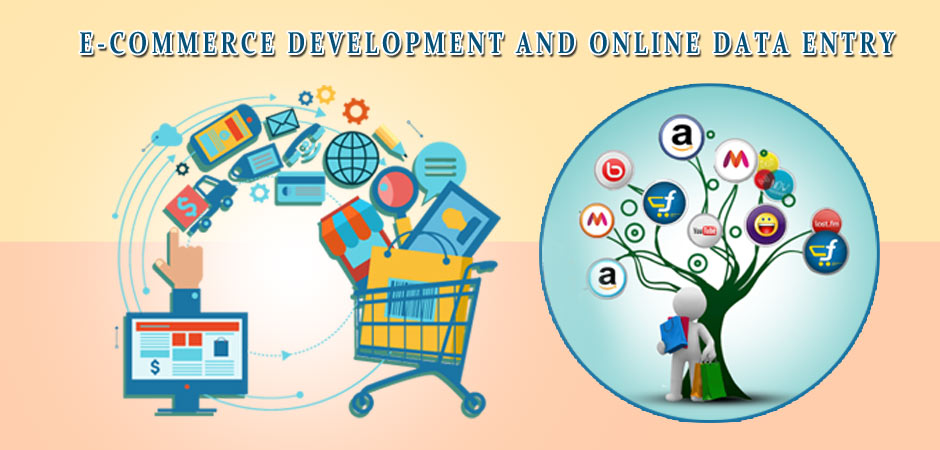 e-Commerce
Today, most of the customers are not willing to visit a showroom and purchase the products or services they need. They want to buy the products or services through online. Secure payment transaction methods accelerate the growth of e-commerce industry. If you want to stay competitive in the global market, you should have a thorough understanding of customers' buying nature.
The product information plays a vital role in the e-commerce industry and it determines the future of your business. Concise and effective product information is essential to sell a product or service online. An e-commerce website with updated news and events increases the sale of your products or services. E-commerce industry requires effective and latest information to make your online shopping cart attractive. To keep your online web store eye-catching and dynamic, outsource e-commerce product data entry services to the providers of online data entry services.
Effective product information allows customers to find the products and services easily and make online shopping of them. Keep upgrading your web store on a regular basis to attract new clients and customers. Today several e-commerce platforms such as Zen cart, open cart, OsCommerce, and Shopify, are available to develop custom online websites to sell your products or services. Content Management System (CMS) technology facilitates you to make effective changes in the product information and to upgrade useful information.
Outsource online data entry services to keep your customers informed with latest news and events. Here are some of the important benefits of outsourcing online product data entry services to a data entry service provider:
Improved Productivity
Outsourcing facilitates you to relocate available resources on other significant areas of your business to enhance productivity. Product data entry is one of the most time consuming and expensive business functions. Therefore, outsource online product data entry services to experience high quality, reliable and cost-effective data entry services.
Enhanced User-experience
Updated product information attracts more customers and clients to your e-commerce website and increases the sale of your products or services. Outsourcing of online product data entry gives a new and fresh look to your online store all the time.
Better ROI
Outsourcing helps to improve the productivity and thus increases the return on investment (ROI). Outsourcing enables entrepreneurs to concentrate more on production and sale. Improved sale results in a better return on investment.
Outsource your online product data entry services to India Data Entry Help, an Indian based outsourcing service provider, to enjoy the benefits of product data entry outsourcing. We can provide on time and cost-effective data entry services to increase the conversion rate of your website. Please contact us to stay ahead of your competitors in the global e-commerce industry.