People who enjoy reading books are increasingly turning to eBooks in modern times. They don't braise words when it comes to praising the user-friendliness and plethora of benefits that it has to deliver. However, this does not imply that traditional hardcover books have lost their allure. It is essential to become familiar with E-Book Conversion services in order to keep up with technological advancements.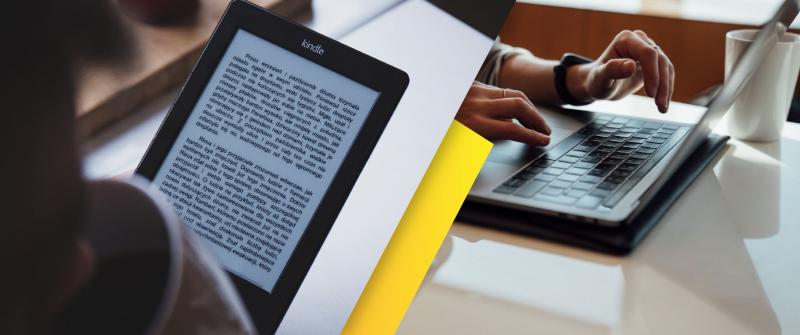 While there are many digital conversion applications on the market, it is still preferable to outsource book conversion tasks to an eBook conversion company who is competent and reputable rather than doing it yourself. It worth more professional care and support for attaining better results in E-Book Conversion. There are people who think they can handle the firm's E-Book Conversion on their own, but it is extremely hard in reality. Let us see how eBook conversion can help you to improve your business.
How E-Book Conversionn help businesses?
Continuous updates and improved stability
If you just have a single tab, you might be able to convert it easily. However, if you have hundreds of handwritten pages to translate into an elegant format, you should not hesitate to work with a specialist service consultant. They stay on top of the new trends in order to create entertaining eBooks in a clear format and theme. When outsourcing ePub service, converting from InDesign to ePUB, the experts involved will pay close attention to the code so that you get the highest consistency and stability as a result. Additionally, you would have no trouble reading the eBook on your reading screen. Also, the experts engaged in it have a thorough understanding of the variations between different types of formats and they keep themselves updated with the changes in the field.
Increasing quality with proper attention
Companies have been making the mistake of changing one format to a non-supportive one, resulting in a compromise in the final product's consistency. When using variable E-Book Conversion services, the conversion process can take a little longer. In such a situation, hiring a highly experienced firm is the best option. The fact is that there are a variety of models on the market, a reputable firm can handle any form of gradation. E-Book systems goes beyond simple text-to-digital transfers. When the project is in the control of professionals, they will help you to investigate every tiny detail in order to provide the best results.
Offers desired effect
The do-it-yourself E-Book Conversion does not provide the desired outcome due to several technical enhancements. However, if the same operation is carried out by a specialist firm, the result would be just what you desire.Despite the fact that there are countless tools and applications on the market that offer specialized conversion services, do you believe they provide the desired results? As a result, enlisting the help of a specialist firm to convert from one to some other format would be the best option.
You are literally setting a strong base with the aid of the best eBook conversion services, where millions can reach out and get a hold of your content. As a result, it's no surprise that international best-sellers make their books available in digital format. Through the excellent E-Book Conversion options available, authors, business firms whoever be it can take advantage of digital reading platforms.Finally, when you select eBook conversion providers make sure the provider will meet your specific needs. A poorly formatted eBook is the last thing you'll want. But go for a business that excels in what they do.
India Data Entry Help is a famous E-Book Conversion service provider that offers the best and most affordable conversion services. We have been in this field for decades and have been offering the most satisfying conversion services to our clients across the world. With the right technologies and skilled professionals, we offer the best quality eBook conversion services that will ensure your business has a quality database and accessible system. To know more about the service and how it would help you contact us at [email protected].