Work processing is a process which comes handy for all types of businesses. As more businesses have become completely dependent upon digital information and understand the importance of documentation, word processing has become an integral part of business processes. From compiling letters to agreements and invoices, a business will have multiple documents to be processed. As each document requires a different format to be followed and may be repetitive in nature, outsourcing Word Processing Services is a more cost-effective option for businesses to deal with information more efficiently.Here's some information about the various types of word processing services that can be outsourced successfully: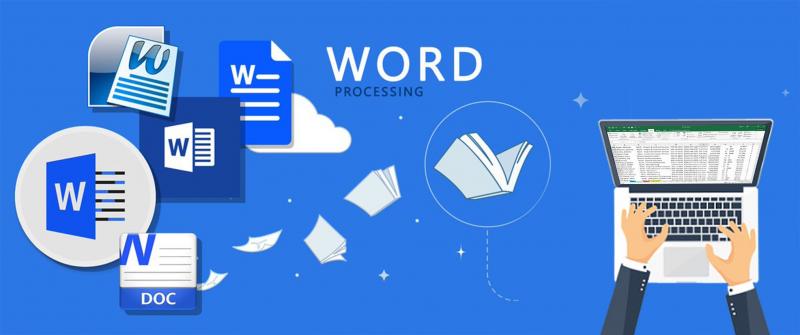 Document Management
A business must deal with many documents. From contracts and agreements to employee details and stock records. Document management becomes a critical aspect that leads to success when optimized. It is because of this increasing demand for quality document management services that companies are outsourcing the same to competent outsourcing partners who have the right resources and technology to get the work done cost-effectively. Technology is a critical factor that boosts the quality and velocity of document management services. With the right expertise, it becomes almost 100% perfect. Both involve significant investment which becomes an added overhead to a business for which data management is not the core area of business. That's where the outsourcing partners offer cost-effective solutions as they invest better on their core business which is data management.
Document Conversion
Converting documents into various formats as required is another huge challenge for businesses that don't primarily deal with data. Document conversion is also required for compliance purposes when the same information must be presented in different formats without losing its integrity. The right tools and domain experts are required to make sure that the document conforms to industry standards and serves the intended purpose. Outsourcing word processing services is a smarter way to manage document conversion for businesses of all scales.
Mail Merge
Almost all businesses that deal with digital data and are adopting digital transformation find mail merge an integral part of business communications. Mail merge lets businesses send out formal communications to customers, employees and stakeholders without having to work on it individually. This saves a great deal of time and effort and makes the communications more personalized which make them more effective.
Compliance Documenting
As we mentioned earlier, legal compliance has become one of the major documentation hurdles for all businesses. Digitization has eased documentation in one way but the changing compliance standards with evolving rules and regulations as imposed by various governments pose a bigger challenge for the growing businesses. The businesses would rather focus on managing their growth challenges than dealing with documentation compliance issues. Many businesses are depending upon Word processing services in India to get their documentation and compliances in place so that they can focus better on their core business activities. Here again, the expertise and experience of outsourcing firms play a huge role in managing data better with the right technologies, offering cost-effective data processing solutions.