Smart technologies produce data from every possible source. It generates data from mobiles, computers, and other industrial equipment. Not all the firms have adopted digitization. Hence, managing the manual and digital forms of data are challenging to businesses. Any business needs to collect and manage data to analyze and understand the present market conditions and customer expectations. All the captured data need to be in a secure digital form to avoid the loss or theft. Outsourcing data entry work comforts the business in many ways because of the intelligence of the smart technologies. Data entry has become a critical process with the advent of smart technologies which collects data from varied sources to produce business intelligence reports. Here is a vivid discussion on the evolution of data entry process through smart technologies.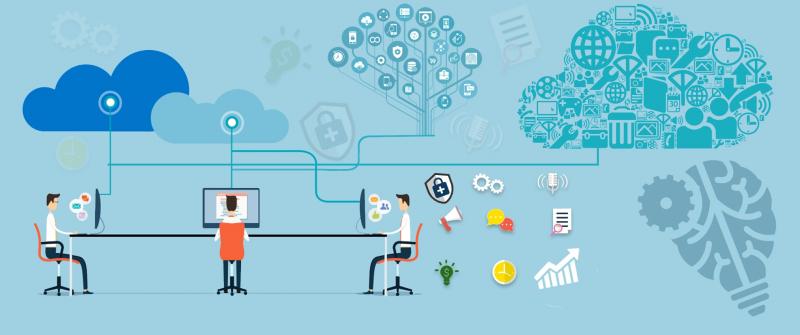 Effect of smart technologies on data entry services
Digital form is accessible for every service offered by the business. Data entered in the digital form directly by customers will be readily available to the business managers to take decision instantly. But a high volume of data sources like databases and survey results still need the attention of experts to analyze and format it in an optimal way. You need to outsource online data entry services to ensure that this information is reliable and streamlined to empower management decisions. IoT, Machine learning, AI, Cloud computing are all new smart technologies which offer major impacts on the data entry services. These services have positively evolved to utilize the smart technologies to bring agile output. Smart technology connects people and devices with the business to collect and process data from the assorted sources.
Outsourcing Data entry
As more businesses adopt the latest technologies, it becomes imperative on their part to ensure that the data entry process is completed on time accurately. Reliable and complete data is critical to the success of data-driven business intelligence tools and this demands expertise. Many companies prefer outsourcing data solutions to a competent Data entry operator in India because of the unique benefits they offer. The US and UK companies can leverage the 6 to 12-hour time-zone difference which is a major benefit with Indian outsourcing companies. India can offer a large number of skilled resources who can speak good English and ensure reliable and complete data entry. Cheap labor is also available in India. The favorable government policies also assist the Indian outsourcing companies in setting up and providing outstanding data entry services to clients from far across the world.
Avail smart technologies benefits
Smart technologies are industry-favored technologies. Businesses need to renovate their approach towards technologies. Finding the suitable technology for their business is crucial. It is best to consult with data entry companies to pinpoint the suitable technology, the part of business need to adopt the selected technology. Smart technologies will provide fast and accurate services. Its ease of use and agility will support to provide scalable solutions to the companies. Automation and intellectual innovation can improve customer-centric services. It is working well with the fluctuated data volumes. Obviously, it may eradicate paper documents in future.
Outsourcing Data entry is a cost-effective solution to the businesses. An outsourcing partner with smart technologies provides interactive applications and real-time data processing. Data entry through smart technologies is a business-friendly option that improves business to reach a global economy.