Does your company have a pile of papers tucked away in a corner? More than often these papers contain crucial information about your customer, projects or vendors that are yet to be converted into digital data. Otherwise, they would have been discarded! If your company does not have the right resources to manage such information, you can now benefit from offshore data conversion services who are professionals in data management. They make sure that your valuable information is available to you in the required format at any point in time. The right information at the right time can be crucial to the success of any business.
Data conversion is a unique way to bring in all the information you have under a single roof. Data can be collected in various formats from different sources and brought together to the efficient functioning of a company. In order to make the data interoperable, it has to be converted to a specific format that is commonly used. With the help of BPO company, these processes can be brought together in an efficient manner. In a way, the converted data can be used by any operating system or application without much hassle.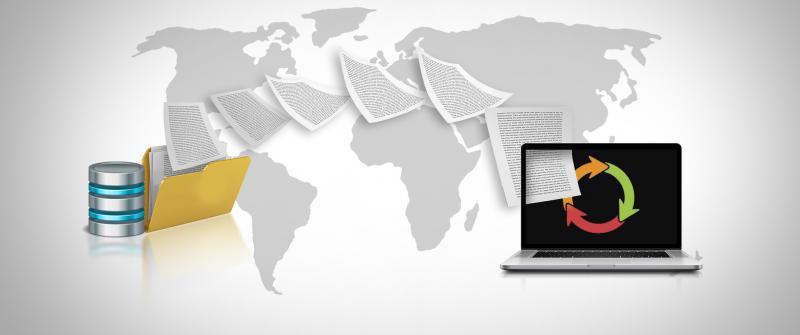 Data conversion is a painstaking task which requires the outsourcing firms to look into the source of data and understand the concept before they can work on it to make it available in a common format for it to function in a platform independent manner. In a way, successful data conversion can help smoothen the functioning of a company. Offshore outsourcing helps to streamline the process of data conversion and bring in more useful data to your company's information repository and help to attain your business goals.
Data conversion helps your company in many unique ways:
Data conversion happens in various forms like book conversion, document conversion, HTML conversion, pdf conversion, file conversion and much more. The outsourcing companies can provide all these services under a single roof so that you do not have to hire different experts in different fields.
Data conversion helps to manage information at your convenience and keeps it accessible from anywhere. It enables the most effective way of sharing and saving data which makes it readily accessible. In a way, even when there is a huge volume of information, the outsourcing firms can be most helpful in storing this information efficiently.
Document management changes the perspective of your organization. The well-organized data is the core strength of any organization. Retrieving and editing data will be an efficient way of getting any work done. Any kind of information like invoices, vouchers, insurance forms etc. can be converted and stored in a readily available format for future reference too.
Outsourcing data conversion lets the business focus on the major goals rather than focusing on the nerve cracking task. Most of the companies still continue to depend on papers and forms which can get damaged over a period of time. By outsourcing Data Conversion Services India, the company can focus on growth potentials and leave the cumbersome tasks to these experts.
The outsourcing partners can bring in a faster turnaround time in converting bulk data, in a cost-effective and error-free manner.