Productive employees are the most precious assets of any organization. Be it in any industry, if the employees are productive, the costs remain controlled to a great extent. Productive businesses will remain successful over a longer period and sustain in a highly competitive market. Boosting productivity is the biggest challenge faced by businesses across the world. One simple way is to introduce a data entry service provider India who will simplify the business' data management requirements very efficiently. This reduces the cost involved and effort required which helps boost productivity.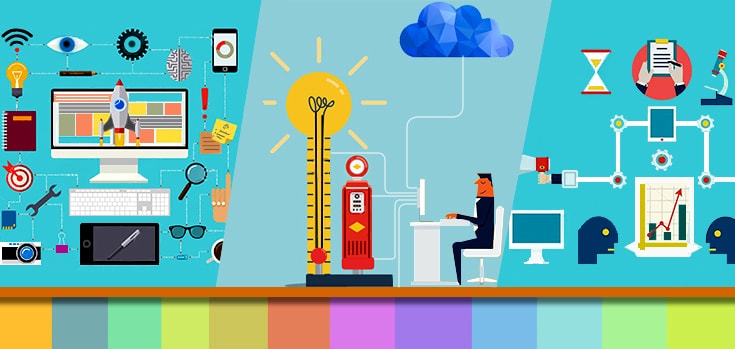 Outsourcing is a proven way to reduce overheads and improve the efficiency of the business. If you have not yet tried this, you will be surprised to know that outsourcing offer many interesting benefits other than cost-cutting. Here are 8 business processes to outsource to boost business productivity:
Market Research
Market research is widely outsourced to local organizations to understand the market conditions closely in an unbiased manner. This is a very important way to collect information which is then input, processed and analyzed by the experts and then presented to the business in a legible manner which they can use to take important market decisions.
Payroll Processing
Large and medium organizations benefit greatly by outsourcing payroll processing. This is a recurring process which has to be done every month beginning. The BPO Company India will collect all the required information, input whatever additional information is required, verify and process it and submit to the accounting department who will handle the salary disbursement based on the payroll processed.
Information Technology
IT is a critical aspect of all organizations. Since IT requires specialized skill and technology, it is usually outsourced to experts in that field. The business requirements are clearly conveyed to the outsourcing firm who accordingly draw a customized IT plan to suit the business.
Data Entry
Bulk data entry is largely outsourced to offshore data entry Services providers specializing in data management services. Bulk data entry is a major issue which is monotonous and requires utmost care. This information will be used by all departments within the organization to integrate information and come up with reports that help decision making. Product catalog entry and customer data entry cannot afford any mistake. Expert data entry operators are employed by the outsourcing company along with the support of advanced devices that help in automated data entry. This not only saves the employees' time but also helps improve the business productivity.
Accounting
Accounting services are outsourced by SMEs as they can reduce the cost of maintaining a full-time accounting team which adds to their overheads. The outsourcing firm ensures accurate and reliable accounting information which is used for banking, taxation and other federal purposes.
Surveys
Surveys help businesses to understand customer feedback and market conditions. Surveys can be done online and offline. When outsourced to a competent offshore data entry India, they design the survey to ensure that its purpose is wholly served. They also engage the experts to extract the required information from the customers tactfully helping them in the process. This information is critical to improving the products and services to the likes of the customers.
Customer Care
Customer care is largely outsourced to competent BPO companies as they have the right resources and complete infrastructure to run a call center 24 * 7 * 365. They resolve half of the problems faced by the customers by providing the right information and collect the details regarding the issues to be resolved which is passed on to the organization.
Technical Support
Since everything is digitized, there's a lot more relevance for technical support. Unless you run an IT company, your business staff will have no clue about the technical glitches that bother your customers. A competent technical support team that is outsourced helps your customer with resolving all technical problems quickly and efficiently.