Invoices have relevance in every business sector. As a document that gives authentic details of the payment details like its time, amount, and parties involved, invoice processing is an unavoidable step that every company must take. For companies dealing invoice data in bulk, it demands the best efficiency in managing it too. But when logistic firms are busy dealing with the newly evolved challenges and increased consumer needs, spending more time on such technical projects is not very wise. No wonder they rely upon invoice processing services more than ever.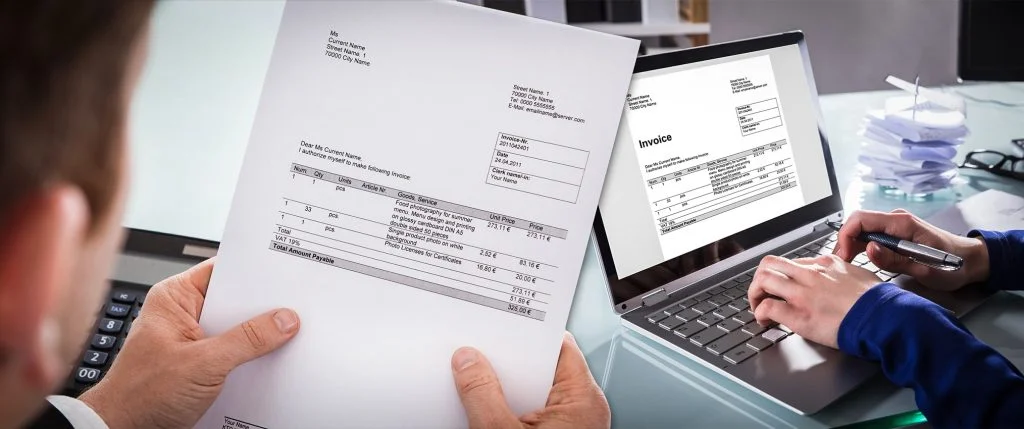 Invoice Processing Challenges
Before specifying the benefits of invoice processing services, we must analyze the challenges involved in invoice processing.
It is a process that requires absolute precision and accuracy. The slightest error can lead to underpayment that eventually leads to losing customer trust.
Logistic companies need to track the area where they face challenges with delayed payments. For that, fast processing of invoices is necessary.
Logistics companies have branches in various parts of the world. So, their invoices are spread across different departments and formats. Collecting and integrating them is a time-consuming task.
The more time the in-house staff spends dealing with invoice processing, the less time they get on strategy making.
Invoice processing services can find remedies to these issues with some effective methods. It is time to check it out.
Benefits of Outsourcing Invoice Processing Services
Invoice data entry services will assist you to collect, process, and verify invoice data effortlessly. With the most updated techniques and tools, invoice data can be dealt with absolute care. Let us see what benefits they bring.
1- Updated Tools to Extract Invoice Data
In addition to assisting logistics companies with manual invoice data entry services, outsourcing firms can provide invoice scanning services with the most updated tools. Using Optical Character Recognition (OCR) will directly extract information from invoices and bills reducing human involvement in the process. As a result, invoice processing becomes a matter of a few clicks. Invoice scanning services enforce data quality as it is automatically processed. Also, it enables a human-lead quality check whenever the accuracy measures get violated.
2- Integration of Data with Remote Working
As we have already mentioned, the invoice data of logistic companies may spread across countries or even continents. Experienced invoice processing services will collect, process, and integrate these invoice data and create a single database that is easier to update and access. Since they can work remotely, time zone benefits will enable them to bring more organizational efficiency for logistic companies. More precisely, they can get the invoice data processing services to get completed when they sleep and get the results in the morning.
3- Saves Time and Money
Since invoice processing services can share the responsibility for invoice data with you, the in-house staff will get more freedom to invest their time and energy in core business activities. It will boost the entire business activity and customer relations. As a result, logistics companies can save a lot of money that gets wasted on technical documentation projects. By joining hands with the best data processing services, they get expert assistance reducing the hurdles of hiring and training in-house staff. Also, the company can have other outsourcing options if the project does not go very well.
4- Monitoring and Feedback in Real-Time
Since in-house staff is getting free from tedious and time-consuming technical documentation works, they get the chance to monitor and analyze the defects with invoice data. Invoice processing services operate with effective communication and are excellent in implementing corrections and feedbacks in real-time. It enables logistic firms to make data analyses and arrive at informed business decisions about payments.
5- Secured Storage of Invoice Data
The major challenge with invoice scanning services is, preserving data securely. In fact, losing confidential data is the worst thing that every company can imagine. Data processing services practice cloud-based solutions for storing data in bulk. It enables them to update data within itself and migrate it as per customer requirements. It can prevent you from unexpected data loss and reduce risk factors with events like a natural calamity. Maintaining enough back-ups with ensuring easy access makes logistic companies more confident about invoice data.
India Data Entry Help can confidently undertake the data management requirements like invoice scanning services, no matter how complex it is. Our skilled staff will help you meet the time frames at any cost without losing quality in results. You can know more about us by reaching at [email protected]