Outsourcing has become the buzzword these days to get things done. Be it a large organization with multiple locations and product lines or an SME or even a start-up, outsourcing helps them all in many ways. You can outsource data entry services to complex marketing research and cumbersome customer surveys to make sure that these are all done efficiently saving the significant overhead expenses. Here are 6 remarkable ways in which outsourcing data entry helps organizations: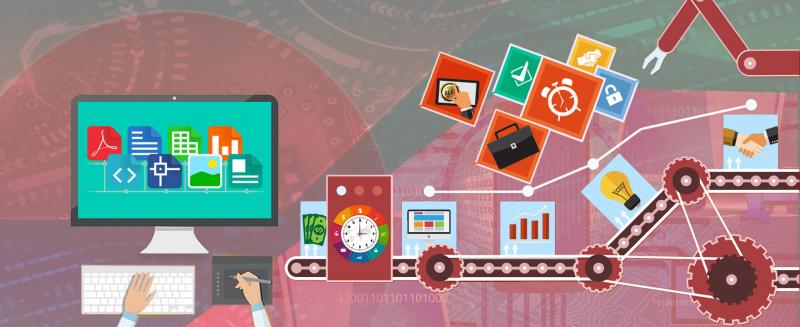 1. Reduce Your Overheads
One of the main advantages of outsourcing is that it reduces the overhead costs significantly. You don't need to invest your time, effort and money on installing better infrastructure for a new team, on recruiting a new team or on getting the right technology for data entry. Instead, the right BPO Company India does all these for you at a feasible cost. You also don't need to supervise the work or have a quality team working on the deliverables. Instead, you can enjoy the benefits of quality information made available by the outsourcing data entry firm at an affordable cost.
2. Reduce Your Risks
When you outsource, you are saved from the risk of data leaks and employee attrition. A reputed outsourcing firm will take ample steps to make sure that the information being input and processed is 100% secure. They will take care of the data privacy and periodic backups so that your information is safely available to the authorized personnel whenever required. Every business has times of peak and low business. During the peak business seasons, you will need more resources to handle the bulk volumes of information. But the same resources will become a burden during the low seasons. This will lead to employee attrition wherein you will lose your precious resources even in the other departments because of low employee morale. Outsourcing saves you from all these risks.
3. Increase Your Productivity
When your employees are forced to do data entry which is a relatively monotonous job, they lose interest which affects their productivity and efficiency. With Offshore data entry Services, your employees can still benefit from the power of information available to them but without affecting their routine jobs in which they are experts. This increases their productivity considerably.
4. Focus More on Business
Productive employees lead to a successful business. Though data entry is an essential process for all businesses, it distracts your regular employees from their actual processes in which they are experts. This leads to reduced focus on their core processes which reduces their productivity. Outsourcing lets you focus primarily on your core processes increasing your efficiency.
5. Leverage From Latest Technology
Technology can help businesses significantly in finding out the shortfalls and improving their efficiency. Various analyses based on the information available results in significant findings which help the management take important decisions that are less risky. When you engage a competent offshore data entry India, they use the latest and the best technology required to manage the information of your business concern.
6. Reliable Services Anytime
Outsourcing ensures that your processes are completed on time with complete efficiency. Whether it is a small work or bulk information to be input, the outsourcing partners will have ample resources which make them scalable. They will also have experts in various aspects of data management which ensures complete data solutions to the organization.