Ecommerce stores need complete and attractive catalogues that they present online to their customers. The catalogues are like the visual merchandise as well as the sales people who showcase the products and its benefits to the customers. Since the online stores do not usually have that interaction between the customer and the storekeeper, the catalogue becomes the store-front as well as the salesman!
This is why the catalogue plays a critical role in the success of ecommerce businesses. Since ecommerce businesses need to manage their stock, orders and marketing activities, they prefer to outsource Catalogue management service to competent outsourcing partners. Indian outsourcing companies are the most preferred by businesses because of many reasons. Here are the top 5 benefits offered by Indian catalogue management service providers: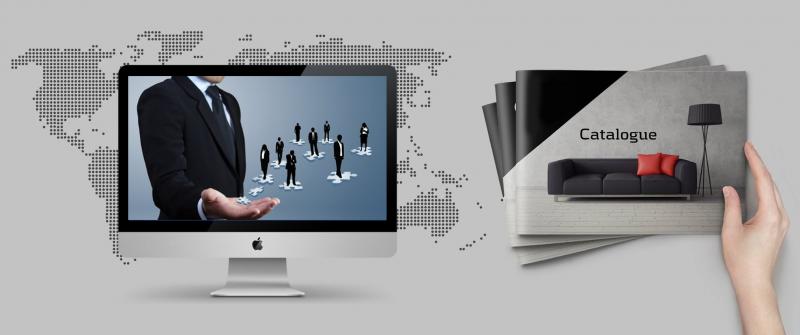 Value for Money Services
Indian outsourcing companies are known for being very cost-effective. The availability of experienced and expertise resources in abundance make the resource cost very minimal. A competent Catalogue management company India will have ample resources making it a scalable solution provider offering standard solutions at minimal cost. Since cost-cutting is one of the major reasons for approaching outsourcing partners, Indian companies are the most preferred.
Resources with innovative ideas
Indian outsourcing companies can offer highly skilled resources who can come up with innovative ideas for the catalogue, making it unique and attractive. This will offer a competitive advantage to the ecommerce company over its contenders in terms of freshness and cost. Innovative ideas can attract more customers, offering a major advantage for the ecommerce businesses.
State of the art tools
Indian outsourcing companies offering Catalogue conversion services are known to use advanced technologies and tools. Indian companies are well-versed with the latest technologies and hence would ensure the usage of the latest and best tools that provide quality catalogues at the most cost-effective rates. This offers an advantage for the ecommerce companies too.
Good Client Servicing
Indian companies offer good client servicing. For any business, client servicing is a major requirement which brings in more business. Indian companies are emotionally attached to their business and work and hence ensure that they offer the best services to their existing clients. Moreover, there's huge competition within the country as most of the Western and European countries prefer Indian outsourcing companies for completing most of their business processes. Competent and reputed outsourcing companies ensure good client servicing to ensure customer satisfaction and long-term loyalty.
High Quality Deliverables
When you have the best tools, resources and innovative ideas, you can deliver the best quality catalogues within the stipulated time, in very reasonable rates. That's exactly what a competent catalogue processing service provider India does without fail. Through years of thorough analysis and experience, Indian outsourcing companies come up with state of the art methods that they strictly follow to come up with effective and efficient catalogues that attract leads and customers. Moreover, they are very consistent with the quality of their deliverables over many years of working.
Indian outsourcing companies are known to offer the best of outsourcing services at the most competitive rates without compromising on the quality of deliverables. These reasons prompt more ecommerce companies to outsource catalogue management to India.