PDF conversion can make a significant and positive impact on businesses as they depend heavily on information stored in different formats. Document digitization typically involves converting documents from physical formats to digital formats, data entry and data conversion from one digital format to another. Document Digitization Services can help businesses to benefit from digital data in the desired formats. PDF is a preferred format for businesses since it is secured, recognized by most legacy software tools and also easier to transfer digitally. Though there are many outsourcing companies that offer PDF conversion services, the following 10 points can help businesses to choose the right outsourcing partner: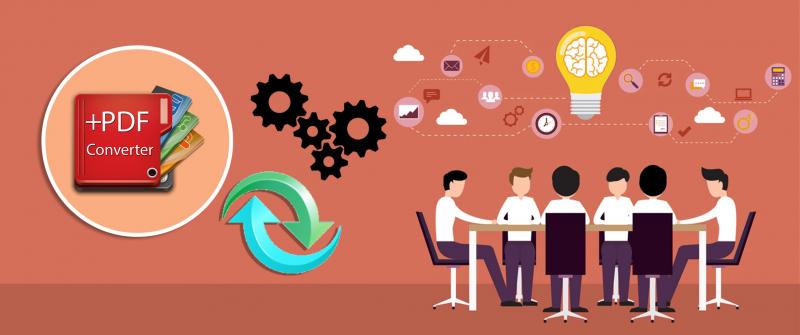 Reputation
Everyone looks for reputation when they are dealing business. Reputation gives an assurance of quality and reliability in the work delivered. It is also a matter of pride for businesses to be associated with reputed outsourcing partners.
Legacy
Legacy brings with it years of experience. It also comes with tried and tested methodologies that can assure process efficiency. Businesses should look for an experienced PDF to excel conversion service provider to partner with to gain from their experience and expertise.
Tools and Technologies
With digitization getting more popular across industries and locations, using advanced technologies and tools are imperative to gain process efficiency. Though they cost a fortune, the outsourcing partners can afford such legacy tools since it is their capital investment.
Scalability
Scalability is an important factor to consider as it directly affects the productivity of the resources. The outsourcing partner should be able to cater to peak business seasons and also offer equal quality deliverables during the lean seasons. This is possible only when the outsourcing company has ample resources and projects.
Range of Services Offered
Though many outsourcing service providers offer specialized services, if your PDF and catalogue management service provider can offer end to end data solutions, you will benefit better. You can gain from data reliability and integrity when a single outsourcing partner is dealing with end to end data.
Formats Offered
When your need is data conversion, you must consider an outsourcing partner that offers data in multiple formats. Otherwise, you will have to deal with multiple outsourcing partner to get the same information in different formats which will result in data inconsistency and pose a major risk to data privacy.
Quality Standards
A reputed and experienced outsourcing partner will always offer quality deliverables. Insist on checking the existing quality standards to make sure that you are offered the best quality information.
Security Measures Adopted
Data privacy has become utmost important to survive in a competitive market. Since businesses deal with multitudes of information, they have to make sure that their PDF to excel data entry services provider undertakes complete responsibility of the data security as far as your information is concerned.
Turnaround Time
It is important to receive the deliverables on time and hence you have to check the turnaround time guaranteed by the outsourcing partner. Once the time is agreed upon, they have to make sure that they deliver quality data within the stipulated time.
Cost Involved
Though outsourcing is considered the most cost-effective way to complete business processes, it is in the best interest of the businesses to come to terms with the cost involved to complete specific processes.